Red Arrow 18W Emergency Module c/w Battery for E12WLED & E18WLED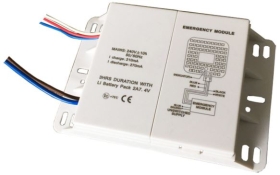 41% Off
Save a total of £19.97
Saving 41%
(£19.97) on RRP: £48.50
Accessory Type
Emergency Pack
Red Arrow 18W Emergency Module c/w Battery for E12WLED & E18WLED from Red Arrow
Model: E18WEM
An emergency module complete with battery for use with E12WLED (12W tray) and E18WLED (18W tray). Dimensions: Diameter: Length: 120mm x Width: 80mm x Depth: 24mm.
Components
For Red Arrow 18W Emergency Module c/w Battery for E12WLED & E18WLED
Frequently Asked Questions
We make every effort in answering your questions.
Customers Who Bought This Also Bought