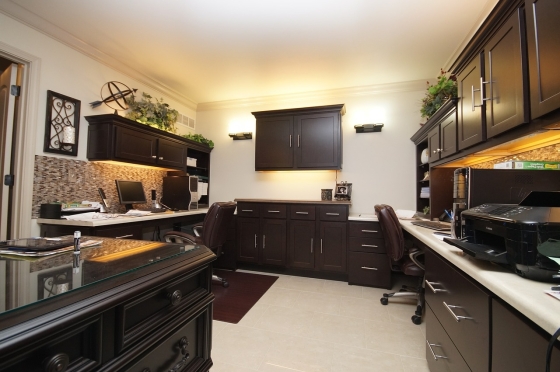 Knowing which light bulb to use around the home can be confusing at the best of times, and although we may have an idea of the shape or size that a light bulb must be to replace those that have burnt out, knowing the name or style of them is another matter altogether. Here, we focus on the G9 and G9 LED bulbs and the many fixtures that use them around the home!
More about G9 LED bulbs…
Conventional G9 light bulbs are halogen lamps, but G9 LED bulbs offer an environmentally friendly direct replacement for this style of light. A G9 bulb has a specific '9-pin spread' connector type. Originally, G9 bulbs were made using glass but now this not always necessarily the case. A G9 LED bulb will usually have a frosted finish due to the brightness of the light that is emitted. G9 LED bulbs use an unusual socket, which has two pins and looks different to conventional sockets around the home.
Where are they used?
1.Under Cabinets
These small, compact capsule lamps are perfect for tucking away under kitchen cabinets and worktops, offering strong, focused light without taking up much room.
2.Chandeliear And Pendant Light Fittings
Again, because of their small size G9 LED bulbs can be found in stylish lighting fixtures such as pendant and chandelier lights, quickly becoming the focal point of any room.
3. Book Lights
Although e-books such as the Kindle continue to prove popular in the UK, there are certain people who still prefer to turn the pages of their favourite tales and read a paper book at night. Portable book lights that clip onto the edge of the book also make perfect use of these tiny G9 LED bulbs, helping to illuminate these pages when reading before bed, on a plane, or anywhere where light is scarce.
4. Make Up Mirrors
Not only reserved for the rich and famous, there are now lots of household mirrors available that use clever lighting to illuminate the face, preparing for perfect make up application - that clever lighting often comes in the form of compact G9 LED bulbs.
We come into contact with lighting fittings and fixtures that use G9 bulbs every day, often without even realising! Halogen light bulbs such as traditional G9 lamps are soon to be phased out across the UK, meaning there is now even more reason to switch to the cost effective replacement G9 LED bulbs. Browse our extensive range available online at BLT Direct.