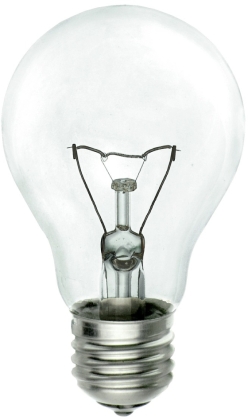 Choosing a bulb for a light fixture can be tricky business; there are so many different wattages and colours, with varying sizes to choose from. One of the most confusing aspects of choosing light bulbs can be getting the base right; every DIY expert has, at some point or another, managed to find him or herself with the wrong bulb to match a fixture. BLT Direct, one of the UKs leading suppliers of lighting solutions, have a huge selection of light bulbs with many different types of base; here are the five most popular bases they stock.
The bayonet cap is probably the most familiar light bulb to the majority of customers, with its familiar shape and the easy-to-follow push then twist action used to connect it to the light fixture. They come in two sizes, 22mm and 15mm, and they are most commonly used for mains voltage lamps. There are occasionally some variants, such as the 3-pin bayonet cap, but for standard household fittings the basic bayonet cap, known as a BC, will suffice. This Box Of 10 GLS 60-watt Pearl bulbs are a very common and standard bulb with a bayonet cap, created to fit a variety of applications and available at BLT Direct for just £10.49.
Another of the most well-known light bulb bases is the Edison screw, named after the inventor Thomas Edison who was credited with creating the electric light bulb as we know it today. There are many different sizes of Edison screw base so it is worth checking any fixtures for the exact measurement before purchasing. As in the name, the Edison base screws into place and are usually used in domestic settings. They are used the world over, and the fact that the base comes in many different sizes means that it is versatile and adaptable. Also available in a standard shape and a warm white shade, BLT Direct has a Box Of 10 Energy Saving GLS light bulbs which come with the Edison screw base and are available for £11.99.
GU10 bulbs are coming into prominence with the slow phasing-out of halogen bulbs; it is important to know which sort of fixtures these bulbs will fit. They are seen as like-for-like replacements for their outlawed halogen cousins, with more energy-saving capabilities and a longer life. The GU10 bulbs are generally twist and lock bulbs, similar to bayonet caps, and will generally fit many domestic fixtures such as desk or ceiling lamps. Single GU10 Energy-Saving 11-watt light bulb are available in wonderful daylight colours from just £4.99 at BLT Direct.
To find out more and order online, visit Our Website
About BLT Direct:  BLT Direct are an online supplier of lighting solutions.  They provide a wide range of lighting products, as well as light fittings and lamp disposal services, and are committed to offering energy efficient solutions to meet a wide range of home and business lighting needs.