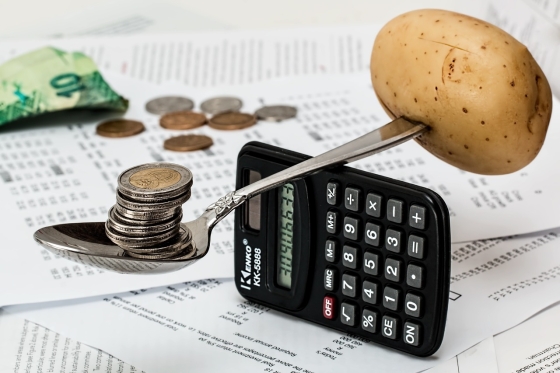 This year's Budget was recently announced by Chancellor of the Exchequer, George Osborne, and many families and homeowners across the country are having to rejig their own personal budgets in order to free up cash and ensure they can still afford to pay their living costs. Fuel duty hikes have been scrapped, a new tax-free allowance of £10,000 will be implemented next year, and the abolishment of the so-called 'beer tax' escalation will help to swell the coffers for many. But on the other hand, cuts to Council Tax Benefit and the abolishment of the Disability Living Allowance, to be replaced with the Personal Independence Payment, will result in many having to think hard about changes to their personal finances.
One of the simplest and most cost-effective way to do this is to transform a home from an energy-guzzling abode into an eco-friendly haven, with energy-saving light bulbs, solar panels and adequate insulation methods. The cost of energy bill has been on a steady rise for many years, and halting these increases in their tracks by using much less energy all around can add to the budget in many other areas and fund many other living costs.
For those who are searching for direct alternatives to their existing halogen bulbs, the Energy-Saving GU10 Light Bulbs are an ideal solution. Their base fits a wide range of existing fittings and fixtures, making the switch quick and easy, whilst the vast array of colours and wattages afford homeowners many choices as they illuminate their home. Savings-wise, these bulbs can help to drastically cut the energy bills for the average household; they use up to 80% less energy than the standard halogen bulbs that they will replace, and it is estimated that over the entire life span of the bulb, around £58.50 will be saved in electricity. At just £3.99 each or £34.99 for a box of ten, the savings are apparent from the very beginning, and will remain so throughout the considerable life span of these bulbs.
Using LED light bulbs is also a popular alternative to the old-fashioned bulbs, with their high energy consumption and comparatively short life span. LED GLS Light Bulbs come in the traditional shape that many have become accustomed to, and their choice of Bayonet or Edison Screw Caps means that they can be installed throughout the home with minimal fuss and effort. The incredible savings that these bulb can make for a household over the course of their life span can reach figures of up to £194.00; the estimated life of this bulb is around 25 years, and it is calculated that when used for 7 hours a day, the electricity savings against the price of the bulb (just £12.43) will be made back within just 12 months.
To find out more and order online, visit Our Website
About BLT Direct:  BLT Direct are an online supplier of lighting solutions.  They provide a wide range of lighting products, as well as light fittings and lamp disposal services, and are committed to offering energy efficient solutions to meet a wide range of home and business lighting needs.