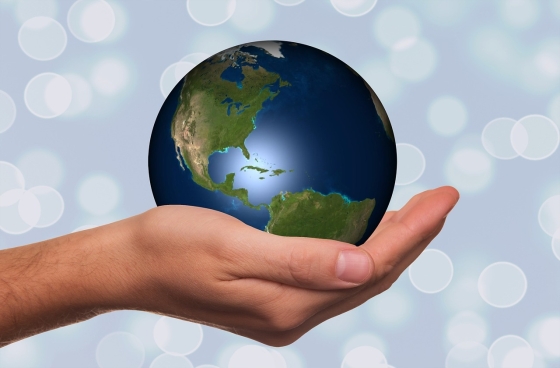 Interior designer Danielle Proud has affirmed her opinion that making a home more environmentally friendly through the use of low-energy LED lights can add value to a property. To make your home more environmentally friendly you can do things like increase the insulation. I would say update all your light fittings to the new LED ranges," she says. Using LED lighting is now a requirement in building regulations anyway, and with prospective property buyers more interested than ever in the 'green' credentials of a house, getting the lighting arrangement right is vital.
For those looking to spruce up their property before they put it on the market, BLT Direct has a great selection of LED lights and the newest technology in energy-saving lighting solutions. Their experience as leading online suppliers and their catalogue of over 10,000 light bulb products make them among the very best in the business and anyone looking to purchase new light bulbs, fixtures or fittings need look no further.
One of the biggest myths about LED lighting is that it provides a stark white light, which some consider to be unappealing. BLT Direct can easily dispel this myth with their LED GU10 5-Watt Warm White Bulb, which provides cosy and inviting illumination for any room. The GU10 range is considered to be a direct alternative to the high energy consuming halogen bulbs which are slowly being outlawed. Over the course of its considerable lifespan (up to 30,000 hours) these bulbs are predicted to save around £162.00 in energy bills, based on standard electricity prices. Considering these bulbs are priced at just £10.99 from BLT Direct, there are huge savings to be made for those willing to convert to LEDs.
Mood lighting using LED lighting can also make a world of difference to any room or living space, highlighting focal points of the room and adding an air of sophistication. The LED PAR Lamps available from BLT Direct are ideal for this purpose; their 50,000 hour lifespan means they can be used in hard-to-reach places without the fear of having to constantly change the bulb, and they are available in a range of colours to create many different moods and atmospheres. Cool blue LED PAR lamps can create a relaxing and calm environment in a bathroom or spa, while warmer oranges and reds are more suitable for lounges and living spaces.
Dimmable LED Light Bulbs are also a great way of adding not only value to a property, but also style. Available in a range of shapes and with many popular bases available so that existing fixtures need not be altered, these dimmable bulbs are a great way to create ambience and to save energy. Why use a bulb at full brightness when using a dimmer can result in energy savings of up to 80%? A standard GU10 LED Dimmer Bulb starts at just £19.99 from BLT Direct, but its environmental credentials can add a substantial amount more to the value of a property.
To find out more and order online visit Our Website
About BLT Direct:  BLT Direct are an online supplier of lighting solutions.  They provide a wide range of lighting products, as well as light fittings and lamp disposal services, and are committed to offering energy efficient solutions to meet a wide range of home and business lighting needs.