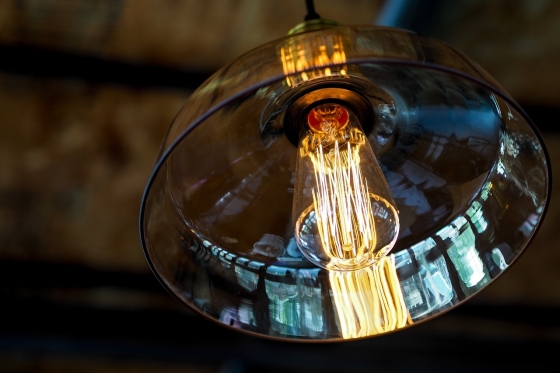 One of the most common complaints of the more modern light bulbs on offer is that they don't fit within vintage, traditional interior design schemes that many people favour for their homes. Luckily, BLT Direct has the solution to this issue, with a multitude of LED light bulbs in beautiful antique styles – combining the enduring quality and energy efficiency of the LEDs with the timeless, classic aesthetic of vintage lighting solutions.
The antique LEDs from Impact are direct retrofits for many of the incandescent lamps that they are intended to replace, slotting perfectly into a myriad of decorative light fittings and fixtures. They are commonly used in chandeliers, wall sconces and table lamps to create an authentic, vintage look befitting of an elegant period drama.
Steven Ellwood, Managing Director of BLT Direct, says, "Many people want to embrace the energy-saving technology found in LEDs, but they don't want the streamlined, modern look that many of today's bulbs offer. When creating their ideal home space, many people look to something a little more traditional – so we've sourced a collection of bulbs that combines the best of both worlds. With all of the credentials of an LED light bulb, and the timeless appearance and colour temperature of an older bulb, this collection from Impact is ideal for those who want to bring a touch of old English class into their home."
The most basic of the bulbs has a 0.9-watt output that is the equivalent of a 10-watt equivalent. The beautiful candle lamp produces a stunning effect from 17 individual LEDs within the bulb – so poor illumination will not be a problem. The bulb has a small Edison Screw base, so it's compatible with a great number of existing fittings that are popular in domestic settings; there's no need to splash out on expensive new fixtures to accommodate these beautiful bulbs.
The bulbs also pay for themselves over time with the energy savings they offer. The 10-watt equivalent bulb costs just £13.68 to buy outright, but over the course of the bulb's lifespan, it will save around £21.84 in electricity bills. Not bad for a bulb which is intended to be purely decorative.
There are also a variety of bulbs on offer to suit any demand – there are squirrel cage bulbs, candle lamps, GLS Classic and Globe lamps available so homeowners can create the antique look they've always wanted. The lamps also come in a number of base types, with the popular Bayonet Caps and Edison Screws slotting effortlessly into place.
For any homeowners wanting to turn their home into an homage to a bygone era, these classy and authentic bulbs are a real must-have.