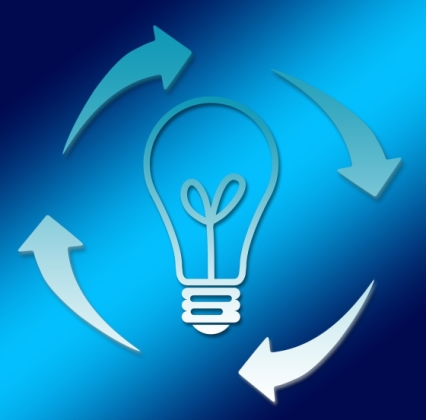 We all know were going to have to learn to do things in a more energy efficient way in the future. However, many of us feel that when it comes to light bulbs that the energy efficient varieties simply dont give us the same quality of light as their older alternatives. Recent studies have shown that this is actually not true, and that people involved in tests could not actually tell the difference between the energy efficient bulbs and their traditional counterparts.
Choice and Perception
Sometimes when were told we have to do something we can have a tendency to become convinced that it has undesirable features that are not actually there. Perhaps this is whats happened with the <span style=text-decoration: underline;>energy saving light bulbs. As the traditional varieties became less available, many of us started to feel like our choice (and freedoms) were being restricted, in spite of the fact that we know these energy saving measures are essential if were going to sustain our planet and resources for future generations. However, it looks as though the apparent disadvantages to using energy efficient bulbs may have had little basis in fact.
A study in which people were shown two different rooms, one lit by traditional light bulbs and one by new energy efficient ones, found that most of the people could not tell which was which, even where they believed prior to the experiment that they would be able to. Obviously most energy saving light bulbs are shaped differently to the older alternatives, but when used within a covered fitting as in many light fittings, the resulting light appeared no different to most of the people taking part in the study. In addition, around half of those studied preferred the light that the energy efficient bulb created, and about a fifth had no preference either way.
Energy Saving Light Bulb Savings
As well as being good news for our environment, this should come as an excellent development for your pocket too. The amount of money saved by an average household that a shift to energy efficient lighting causes can be seriously substantial. The bulbs achieve these effects in a number of ways: they last longer and use less power, in turn causing a reduction in the pollution effects of our power usage.
Current selection
At BLT Direct, you can choose from a fantastic selection of energy saving light bulbs, as well as using the on site calculator to work out what saving you can expect to enjoy. The site is packed with information regarding these light bulbs to help you make an informed choice when it comes to your lighting options, and you can see what your saving will look like over extended periods of time, as well as initially.
The range of energy saving light bulbs is increasing all the time as more and more people embrace the shift over to this way of thinking. A selection of shapes, sizes and colours are currently on offer from BLT Direct at competitive prices, so you can find a choice that complements your principles as well as your interior decor and preferences.
To view the entire range oflight bulbs available from BLT Direct, please visit Our Website
About BLT Direct:
BLT Direct are an online supplier of lighting solutions.  They provide a wide range of lighting products, as well as light fittings and lamp disposal services, and are committed to offering energy efficient solutions to meet a wide range of home and business lighting needs.