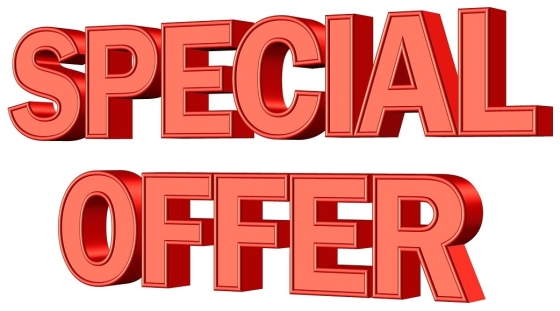 <span style=font-size: small; font-family: arial, helvetica, sans-serif;>BLT Direct, one of the UK's foremost lighting solution specialists, have listened to customer feedback and updated their special offers to include some of the products customers find to be most useful. The search for the perfect lighting fixture or energy saving bulb is now even easier, with everything from fluorescent tube lights to the latest in energy-saving bulb technology all on offer throughout February at BLT.
The ever-popular GLS 100 watt Pearl light bulb is the traditional benchmark for the standard light bulb and is the model which most customers will be familiar with. Contrary to popular myth perpetuated in newspapers, these bulbs are not yet 'banned'. However, production of these bulbs has halted and the traditional incandescent bulbs are due to be outlawed and banned from being imported in September 2012, meaning that those who feel most comfortable with this recognisable type of bulb will need to stock up now. The bayonet cap fits many existing light fittings and fixtures and the average lamp life is a generous 1,000 hours. The bulbs are available on special offer from BLT Direct in boxes of 10 (in addition to the 60-watt alternatives), priced at just £10.49.
For those looking to comply with the incoming laws, BLT also has a solution in their special offers section: the <span style=color: #0000ff;>Energy Saving GU10 bulbs. These newer models fit any existing GU10 light fitting with a retractable back and, unlike their more conventional counterparts they give off significantly less wasteful heat energy. Not only are the bulbs more energy-efficient, they are cost-efficient too; good news for everyone affected by the recession. The bulbs are high-power, low-energy and help to potentially save hundreds of pounds in electricity bills. One bulb alone saves the customer approximately £56.40 over the course of its lifespan and with boxes of 10 available from BLT priced at £44.99, the prospective savings are sky-high.
BLT doesn't only deal in traditionally-shaped light bulbs, but also supplies fluorescent tube lighting used for under-cupboard lighting purposes. A pack of 3 13 Watt Fluorescent Smilight Tubes currently costs just £14.93 from BLT's special offers section, with free shipping available (should the entire order exceed £40). The warm white tube lights have G5 caps and 2 pins at each end; the perfect fit for many existing under-cupboard lighting fixtures in kitchens. Average lifespan of these tubes is 10,000 hours each, meaning that if the lights were left on at all hours of the day and night, the lifespan would still vastly exceed an entire year.
To find out more and order online, visit Our Website
About BLT Direct:
BLT Direct are an online supplier of lighting solutions.  They provide a wide range of lighting products, as well as light fittings and lamp disposal services, and are committed to offering energy efficient solutions to meet a wide range of home and business lighting needs.