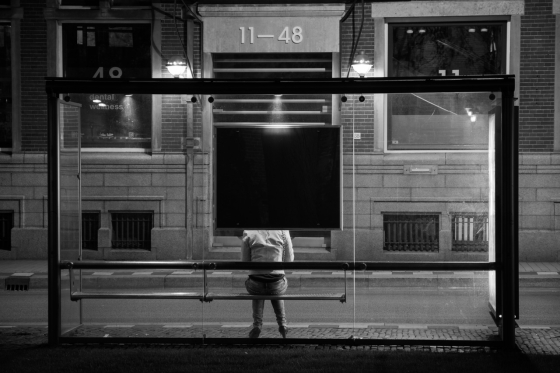 As the first solar-harvested bus shelter was unveiled last month in London's finance capital, Canary Wharf, BLT Direct, who is one of the UK's leading suppliers of lighting solutions and champions energy saving means, has welcomed the news, citing it as a significant leap forward.
Bus shelters are a common sight on the UK's landscape. Not changing design much since their inception in the 1960s. However the traditional bus shelter may soon be changing face thanks to technological developments hotting up. Helping to up the country's solar credibility, the new world-loving bus shelter converts sunlight into 2,000 kilowatt-hours of power a year – which is enough electricity to power a home.
Steven Ellwood, Managing Director of BLT Direct said, "The importance of thinking outside the box when it comes to energy efficiency is a must. Although we have made huge leaps forward, reducing our carbon footprint with energy saving bulbs and electric cars, we must make sure that we continue to develop new means of reducing our carbon footprint. Innovative technology, such as that used in the solar-powered bus shelters, is just one of the ways we can help contribute to the future of our planet, while raising awareness of the importance of doing so. Canary Wharf really is leading the way with the new development, and I'm sure that this is just the first we will see of these shelters."
Designed by Cambridge-based start-up Polysolar in a joint project with landscaping company Marshalls, the bus shelter blends into its modern surroundings perfectly. Featuring transparent solar PV glazing, the cutting-edge project was commissioned by Canary Wharf Group. The 'solar glass' will provide power for the bus shelters new signage, with the excess power being used to run other infrastructure in Canary Wharf. Polysolar are continuing to work with the Group, and aim to incorporate its solar cells into both commercial and residential buildings and street canopies in the area.
BLT Direct is a leader in the lighting industry. With a wide range of bulbs, light fittings and accessories available to purchase on their website, they boast one of the largest ranges of eco-friendly bulbs, such as LEDs and energy saving bulbs.