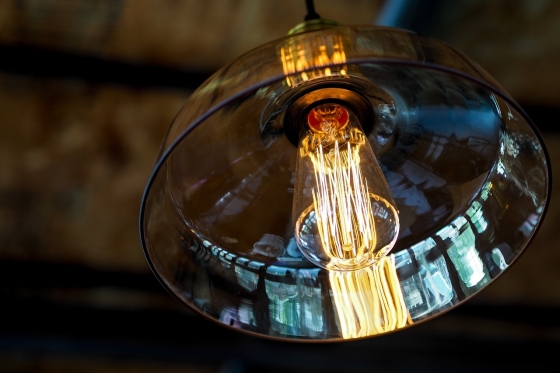 UK lighting supplier BLT Direct has expanded its range of light fittings with a new range of pendant lights now available. Stylish and on-trend, the summer collection is sure to be a hit with both domestic and commercial decorators alike.
From classic to contemporary, there's now a premium quality pendant light for every application. As well as archetypal designs the range also includes cutting edge and ultra-modern creations as well as a selection of retro and vintage styles.
Steven Ellwood, Managing Director of BLT Direct said, "For customers that want to make a statement our new range of attractive pendant lights is a sure-fire way to impress. Whether decorating a stylish residential space or an on-trend commercial interior, pendant lights can be strung in an array of different configurations for personalised lighting design. Use them by themselves for a subtle look or suspend a constellation for a high impact finish."
For residential decorators pendant lights make a smart addition to domestic interiors. The suspended shades look great in hallways and living rooms while a cluster of pendant lights strung above a kitchen bench or island is a definitive way to make a statement. Commercial customers will love the stylish and professional aesthetics that pendant lights will bring to business oriented spaces. From chic clothing boutiques and high end hotels to sleek office buildings and bureaus, the pendant lights are guaranteed to make a glowing first impression.
Standout items from the new collection include a Triangular Pendant from MiniSun featuring a polished chrome pendant insert and transparent glass shade. The MiniSun Ukai Antique Brass Fisherman's Electric Pendant Shade gives a modern twist on a traditional style and is also available with a white, black, red or chrome finish.
The MiniSun Single Electric Glass Pendant Shade is also well suited for those wishing to add a modern twist. The design is inspired by the iconic Roswell Oval Bubble shape, giving a cool space-age aesthetic. Another newcomer to the contemporary collection is the range of MiniSun Verner Panton Style Flower Pot Light Pendants. Influenced by the flair of famous Danish designer Verner Panton, the pendants are modern lighting solutions that lend themselves to a wide variety of applications. As well as a subtle chrome finish customers can also choose from yellow, red and black.