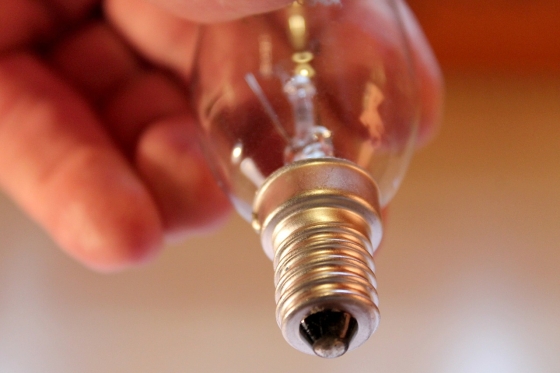 In the run up to the EU referendum fears were raised over the impact that the leave vote would have on matters such as the British economy, employment rates, trade, property prices and more. Almost three months after the Brexit vote was decided, we are now beginning to see the real consequences of this important decision, with predictions of an unstable housing market largely coming true. BLT Direct, leading suppliers of domestic light fittings and other decorative interior goods, urges homeowners looking to sell at this time to remember the importance of finishing touches in order to help their property stand out, appealing to the small stream of buyers and securing a sale.
Shortly after the Brexit vote was decided in June, the Royal Institution of Chartered Surveyors (Rics) reported a sharp slump in sales and a significant drop in new buyer inquiries, with 26% more Rics members predicting this would drop further in the coming months, rather than growing further. Although a recent report by Rics, revealed this September, noted that confidence was returning to the market, the landscape remains unstable with opposing industry insights being constantly revealed. However, regardless of the market, there will come a time when homeowners must sell their property. BLT Direct recommends that vendors upgrade their property with attractive features such as ornamental, vintage style LED bulbs and futureproof its facilities with modern appliances such as USB charging sockets to boost its value to potential buyers, ensuring that their house is chosen to purchase amongst others on the market.
Steven Ellwood, Managing Director of BLT Direct said "While the property market will always fluctuate, the adjustment period after the Brexit vote means that 2016 is unknown territory for those that are buying or selling a home. As a result, this can worrying for homeowners that are looking to sell without losing large amounts of money."
Steve, adds, "Although it may seem small, finishing touches and attention to detail can mean the difference between a sale or not, and a house that has been looked after and is 'ready to go' will sell well compared to one that needs work. At BLT Direct, we stock a huge variety of domestic light fittings and other interior gadgets at a low price, helping you to upgrade your property with only a small initial investment. Fitting your rooms with eye-catching vintage style LED bulbs at just £5.79 each could help your home become appealing to buyers, increasing your overall profit."
Homeowners looking to kit out their property in line with current interior trends can browse the range of 'Edison style' low wattage filament bulbs, offering an industrial, vintage style of lighting but with improved energy efficiency. Updating electrical sockets with USB charging facilities will also appeal to the technology fuelled lifestyle of many buyers on the market.