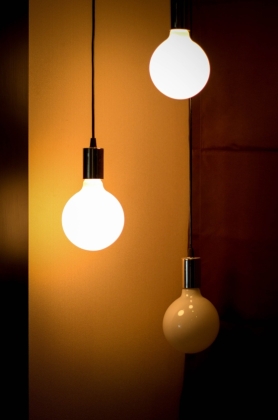 Like fashion, the world of interiors is part of a trend-led wheel that is constantly turning, with each New Year bringing subtle changes to the aesthetic preferences and behaviour of the market. Lighting is a large and integral part of the interior design industry, adding the finishing touch to any room and responsible for instantly creating an atmosphere. Leading lighting retailer BLT Direct explains some of the key lighting trends that are set to emerge in 2017, and how they can be re-created.
The industrial image has been seen within homes as well as retail and hospitality environments throughout 2016, and it still remains a strong look in the New Year. Following on from the ban on traditional incandescent style light bulbs, more and more LED lamps will be used to replace these original light bulbs. LED bulbs are now produced in a wide range of styles, including re-makes of incandescent and 'vintage' look bulbs with a visible filament. With this updated lighting technology, not only will customers be able to save money on running costs, but a better variety of colour temperatures be available, as well as many creative light bulb shapes and styles.
Steven Ellwood, Managing Director of BLT Direct said "Lighting and the use of light bulbs has moved on from being simply a necessary part of room design, and now it is being utilised for the huge impact it can have on any interior. However, as the lighting trends change over time, we keep a close eye on the market at BLT Direct, ensuring that we have a wide range of light bulbs to suit every need. This year, amongst other visual movements we are going to see a huge surge in the use of LED lamps as other, less energy efficient styles are gradually to be phased out across the EU, including the UK."
Also riding the energy saving wave, as well as enabling more creativity within lighting design will be the widespread use of smart LED bulbs. When connected to a home hub, these intelligent light bulbs can be dimmed and set to glow in shades across the entire colour spectrum, controlled by a smartphone app.
LED lamps of the more traditional kind will also remain a popular choice for those that are more hesitant of new, emerging technology and these small, long-lasting and versatile lighting solutions will be used to create a variety of minimal, sophisticated lighting looks. LED strip lights create stylish alcove lighting when applied to cupboards, shelves and bookcases, while smaller G9 LED bulbs will be used creatively, shining focused spots of light in unexpected places.