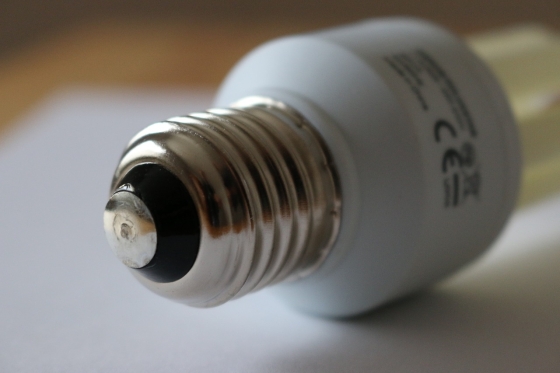 Using Bayonet Caps in Edison Screw fixtures just got easier with the introduction of MiniSun Lamp Holder Converters to BLT Direct's extensive online range. For those wishing to convert the other way around, MiniSun also manufactures Edison Screw to Bayonet Cap adaptors. Using innovative design technology, the convertors allow buyers to interchange light bulbs with ease. Simple, functional and incredibly cost effective, the products are a must have accessory for anyone facing the issue of incompatible bulbs.
Steven Ellwood, Managing Director of BLT Direct says "I think it's safe to say that at one point or another, most people have faced the dilemma of unsuitable bulb fixtures. We're here to help with our range of MiniSun convertors designed to make fixtures compatible in just seconds. This means no more buying a complete new luminaire or scouring the shops for a suitable bulb! Put simply, they're a quick and easy solution to one of life's little problems. And with incredibly low prices on all MiniSun Lamp Holder Converters, making the switch is a cost effective option for any customer."
For years, household and businesses have been plagued with the dilemma of incompatible bulbs. As Britain's go-to supplier for lighting products, BLT Direct is committed to providing its clients with cost effective solutions to an array of lighting related issues. The challenge of fitting an Edison Screw fixture with a Bayonet Cap bulb and vice versa is the latest hurdle the company has managed to conquer. From breathing new life into vintage lamps to enjoying a stunning 95mm Bayonet globe light bulb in an Edison Screw fitting, nothing beats the flexibility and convenience of a MiniSun convertor.
At BLT Direct's online store customers will find a huge selection of MiniSun Lamp Holder Converters to suit a variety of different needs. From E27 and G9 to SES and GU10, MiniSun has thought of it all. The installation process is effortlessly easy, with buyers simply installing the appropriate convertor and fitting the incompatible bulb. With free delivery on all orders over £45, bulk buying the converters translates into even more savings.
As a branch of the renowned LSE Retail Group, MiniSun manufactures state-of-the-art products with impressive longevity. For the ultimate lighting solution, customers can team holder convertors with other MiniSun products including colour changing LEDs, vintage light bulbs, globe lamps, reflectors and more.
All MiniSun Lamp Holder Converters retail at the special sale price of just £1.99 excluding VAT. This represents a discount of 50% off the usual RRP.