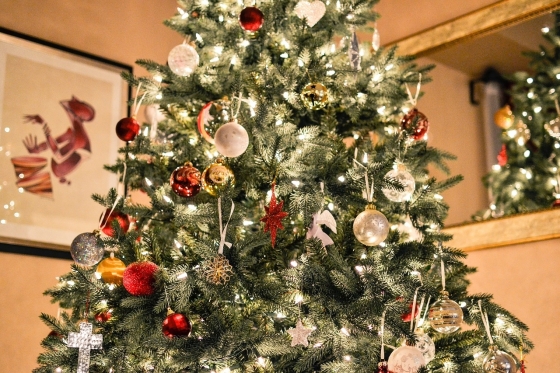 Supermarkets have already started to stock up on advent calendars and tinselly decorations, with Christmas offers appearing in adverts on television. Consumers are urged to start their Christmas shopping early to get ahead of the crowds and the inevitable onslaught of celebrity books, calendars, DVDs and other novelty items will soon be upon us.
It is often remarked that Christmas seems to start earlier and earlier every year, but theres no harm in being prepared for the festive season. When it comes to decorating the house over the Christmas period, everyone wants to have the stand-out house on the street. All it takes is one person to place a light-up reindeer on the lawn and the whole street will be in silent competition over whose house can look the merriest. With the darker nights drawing in, why not provide some cheerful lights on the outside of your house to alleviate the gloom as the cold winter weather sets in?
BLT Direct, an online supplier of lighting solutions, is home to all your Christmas light display needs, whether it be the traditional fairy lights or the more modern energy-saving models hitting the shelves. To add a classy touch to your array of lights, choose the Snowing Outdoor Icicle Lights, starting at £39.99 for an 8.9 metre set and going up to £79.99 for a fantastic 27.9 metres. The LED lights have low energy consumption and are brighter than conventional bulbs. With 8 different pulsating settings controlled by a remote, you can really get that wintery feeling of icicles on your roof. The set also includes a static mode to act as ordinary fairy lights, sure to brighten up any window display.
If youre looking for something a little more discreet in your Christmas decorations, BLT Directs range of Christmas tea lights are perfect. With three different styles, a Santa, a snowman and a tree, the battery-operated lights are great for brightening up your Christmas dinner table or for placing along the mantepiece in between your Christmas cards. The LED lights change colour and add warmth and simplicity to to any home over the festive season.
If you already have your Christmas lights display under control, why not think about giving a light-based educational gift to one of the younger members of the family? BLTs excellent selection of Educational Lighting Sets make great gifts for children or grandchildren, providing entertainment and helping them to learn about lighting, electricity and electronics, in compliance with the Key Stage 1 & 2 curriculum.
To find out more and order online, visit Our Website
About BLT Direct:  BLT Direct are an online supplier of lighting solutions.  They provide a wide range of lighting products, as well as light fittings and lamp disposal services, and are committed to offering energy efficient solutions to meet a wide range of home and business lighting needs.