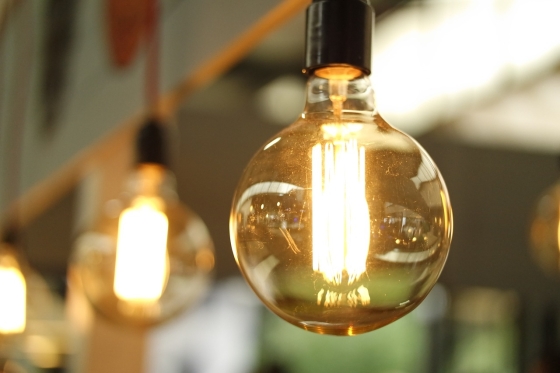 An 'industrial' style of décor is currently enjoying popularity amongst many hospitality venues including cafes, bars, restaurants and nightclubs, with the incandescent lightbulb being a much sought after interior accessory needed to complete this stylised look. BLT Direct is helping designers to give their clients the image that they desire with a range of authentic incandescent lightbulbs, and are one of the few UK retailers that stock this niche lighting solution.
The incandescent lightbulb was first invented in the 19th century and was one of the first forms of lighting to be invented, however due to poor levels of energy efficiency the bulb has been regulated and phased out across the EU, a move which has proven to be unpopular, since 2009. Although not as eco-friendly as other modern lightbulbs on the market, the visible filament that illuminates the bulb makes it highly attractive to interior designers when only lit periodically and used to create atmosphere.
Steven Ellwood, Managing Director of BLT Direct said "Vintage articles from the past never go out of style completely, and we are certainly seeing a resurgence in popularity for these Victorian bulbs. The decorative filament inside an incandescent bulb ties in perfectly with the industrial trend, proudly showcasing the engineering of the design. What's more, the glowing interior of many incandescent bulbs can also be manufactured to be very aesthetically pleasing."
Steve, adds, "At BLT Direct we stock a large selection of lighting solutions, and can offer this retro bulb in a wide variety of shapes and sizes. Using our huge range of incandescent bulbs it is possible for anyone looking to re-create this trend to do so without needing to replace pre-existing lighting fixtures."
As well as supplying incandescent bulbs in squirrel cage, globe shaped and coloured varieties, BLT Direct, the UK's most diverse lighting solutions provider, also offer a range of LED alternatives to the vintage bulb, for an energy efficient way to decorate a venue in an industrial style. GLS, globe, candle and ST64 varieties of LED bulbs with a 'squirrel cage' illuminated interior can all be purchased at BLT Direct.