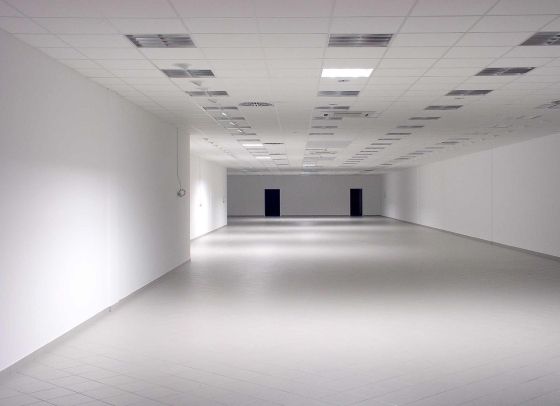 Business owners who have offices with false ceilings should take advantage of the option of installing LED lighting say BLT Direct. The lighting experts have introduced a wide range of LED flat panels, which are ideal for replacing light fittings in false ceilings, to the online catalogue - just in time for summer refit projects. The additional products mean that employers who have false ceilings can now take advantage of the substantial energy saving benefits offered by LED lighting.
The flat panels, which come in a variety of sizes, boast an incredible 50,000 hours of lamp life to maximise savings and minimise maintenance. The panels emit crisp, LED light in 40, 45, 50 or 70 watt power options and a choice of warm white or cool white temperatures. The slim line panels are lit around the edge using LED technology, and are an ideal cost effective alternative to standard light fittings.
Steven Ellwood, Managing Director of BLT Direct said, \The substantial energy savings, impressive lamp life and ease of installation of the LED flat panels speak for themselves. Specifically designed for false ceilings, the optimal polycarbonate for maximised light distribution and quality of light emitted is perfect for office or commercial environments.
The LED panel lighting product is manufactured by Aurora Lighting, who specialise in high grade materials and the latest technological advances. Their LED panel products are ideal for businesses for a number of reasons. Firstly, by using 90% less energy than incandescent bulbs they significantly lower energy consumption and bills. Additionally, awkward bulb replacement is a thing of the past as LED\s last for years without needing replacing, and they are also the safest and most eco-friendly lighting option.
Finally, the flat panel product edge-lit with LED\s produces optimal light distribution, and creates a bright office environment. They are ideal for aiding wellbeing and productivity of employees, clients or customers while simultaneously cutting energy costs. The surface mounted panels are accompanied with 1-10V dimmable panels, and also include emergency lighting panels to act as a back up.
Mr Ellwood added, \LED lighting is the sustainable lighting of the future, and many businesses are reaping the benefits. These Aurora LED panels are ideal for offices and commercial properties with false ceilings who are looking for a cost effective, environmentally friendly solution.</span>