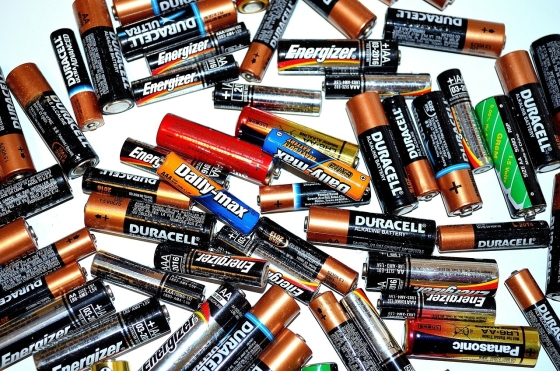 When BLT Direct teamed up with Duracell just months ago to offer their long-lasting energy-saving light bulbs on the site, it only seemed right to the lighting suppliers to also run the range that Duracell are so famous for. BLT Direct now stock a selection of the ubiquitous Duracell batteries that perform so many tasks in everyday life for thousands of customers - so anyone purchasing light bulbs for torches, portable lamps, or any other lighting solutions that don\t have access to mains power, can get the best brand name batteries all in the same place.
Battery-operated table lamps complete with LED light bulbs are a great way to cut down on energy bills, and many people also choose battery-powered fairy lights as a method of decoration within their home. The new range of Duracell batteries means that BLT Direct customers don\t need to shop around several sites to find low prices and quality products when it comes to powering their portable lighting solutions.
Steven Ellwood, Managing Director of BLT Direct, says, \The range of Duracell batteries we now have available means that we are a definite one-stop shop for all lighting needs. Our customers don\t need to worry about how they\re going to power their fairy lights, their portable lamps or their torches; they can get the batteries they need to power their light bulbs from a reputable source with a recognisable brand name, without even leaving the BLT website.</span>
The Duracell battery range spans everything from the conventional AA and AAA batteries, to the more specialist Plus Power, Ultra Power and Procell batteries. Their AA batteries, which are commonly used for a variety of household uses and are always in short supply, start at just £2.08 for a pack of four, and those who want to get the most out of their battery supply can buy a pack of rechargeable ones for just £5.42. Plus Power and Ultra Power packs are slightly more expensive than the standard batteries, but their claim to last for much longer, offering great value for money in the long-term.
A selection of lithium and silver oxide batteries are also on offer from Duracell, ideal for various different electronic appliances around the home or business, as well as a number of lighting solutions. Customers can stock up on the batteries while they shop for light bulbs, and by buying in bulk and keeping plenty of spares, they can guarantee high-quality, low-cost illumination, even if all other power fails them.