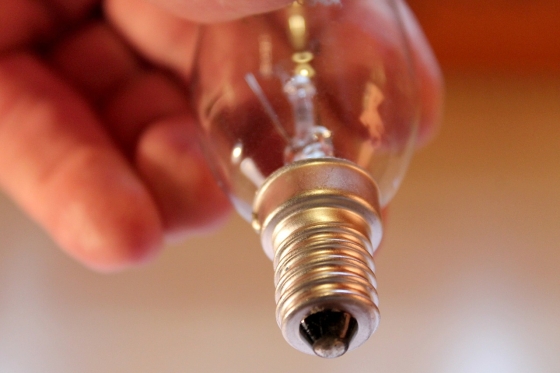 With their forward-thinking attitude to energy-saving, it's little wonder that BLT Direct have announced the expansion of yet another energy efficient range of light bulbs from Girard Sudron. The new collection of Girard Sudron halogen candle lamps are low-energy and perfect for use in a multitude of applications – they're set to be a best-seller purely because of their minimal energy consumption and their visually stunning finish.
The brand new range of halogen candle lamps consists entirely of hand-made bulbs which are mostly used for decorative purposes – there's nothing quite like sprucing up a chandelier or ornamental lamp with a beautiful candle-shaped bulb. Great for use in bedrooms when trying to create a romantic ambience, or for use in hallways and on walls where a vintage theme is being sought, the glamorous aesthetic of the lamps combines with extremely low energy consumption to make these bulbs the go-to option.
Steven Ellwood, Managing Director of BLT Direct says, "We're always trying to expand our range to incorporate products that will look sublime, as well as helping people cut their energy bills. The Girard Sudron collection of energy-saving halogen lamps kills two birds with one stone, allowing anyone to furnish their home with beautiful candle lamps without having a dramatic effect on their electricity bills or the surrounding environment."
The bulbs come in a number of shapes, sizes and wattages that mean everyone visiting the BLT Direct website will be able to find the perfect bulb for their home. The attractive lights are available in Clear, Frosted and Amber, so it's easy to create a number of different looks by combining the different colour temperatures and bulb finishes. The bases are all screw-in types, which also means nobody will need to replace an existing chandelier or light fixture to accommodate the bulbs – they've been designed specifically to integrate seamlessly within existing environments without causing great upheaval.
Prices start at just £4.99 for a 30-watt bulb, with some of the most budget-friendly bulbs reaching up to 410 lumens – a fantastic indicator of the quality that the Girard Sudron name has become synonymous with. And when it comes to electricity savings, these halogen bulbs are ahead of the pack. They offer a saving of 30% on their bigger-wattage predecessors, and will last around twice as long, ensuring that those who invest in them will also save as a result of not having to replace the bulbs nearly as often.
To explore BLT Direct's full range of energy-saving LED light bulbs, visit the BLT Direct website.