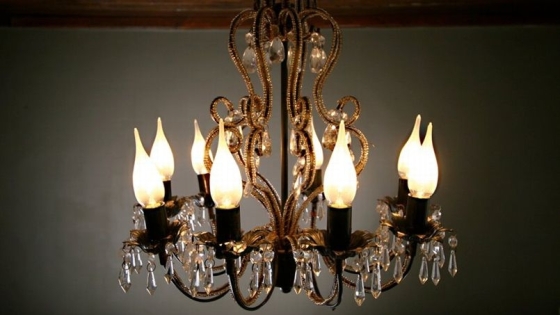 BLT Direct are renowned for their forward-thinking endeavours to stock the most technologically advanced products, and they\ve extended another one of their ranges to ensure their stock is the most up-to-date on the market. Girard Sudron Candle Lamps have proven to be popular already on the BLT online store, and now with the advanced, energy-saving LED alternative also available, they are set to be another best-seller for the lighting retailer.
The range of Girard Sudron LED Candle Lamps consists of hand-made, high-quality bulbs that are largely used for decorative purposes. Great for installing in bedrooms, hallways and wall lights, the beautiful aesthetic of the lamps combines with a low energy consumption to create the perfect all-round decorative bulb. With 15-watt and 25-watt alternatives available, as well as a range of colours such as \Satin\ and \Opal\ these bulbs are a great way to add a classic, elegant touch to any lighting fixture.
Steven Ellwood, Managing Director of BLT Direct, says, \As has been proven in recent years, we are always striving to expand our collection and offer our customers the broadest range of products. The Girard Sudron incandescent lamps have been a winner on our site for a while, with many people using them in chandeliers and other decorative fixtures. But with many people trying to cut down on their energy bills, decorative lighting fixtures are no longer a priority for some. With the introduction of these LED alternatives, our customers can enjoy stunning mood lighting without breaking the bank.</span>
The E14 Candle Lamp in \Opal\ consumes just 2-watts, and offers output equivalent to that of a 15-watt bulb. The beautiful white colour and curving shape make it great for use in wall lamps and other decorative settings, and with a lamp life of up to 30,000 hours, they won't need constant attention and replacements. Compared with its incandescent predecessor, this bulb is estimated to save around £46.80 over the course of its entire life span, making decorative lighting features a must-have rather than an energy-consuming luxury.
The energy-saving lamps won't break the bank on the initial investment, and with BLT Direct renowned for slashing prices of big brand names, anyone can spruce up their home with one of these eco-friendly bulbs. The Girard Sudron E10 LED Candle in \Clear\ usually retails at £18.99, but BLT are selling the lamps at an almost 50% reduction; one of these bulbs is available for just £9.99. It has a screw-in base that will fit with most existing candle fixtures, and will provide bright illumination for up to 25,000 hours; a worthwhile investment at just under £10.00.