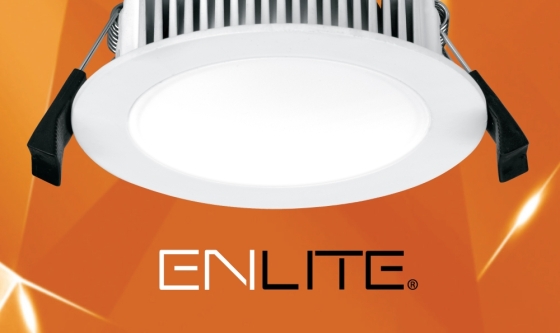 This weeks Budget, by Chancellor George Osborne, has left many people wondering about the state of their finances, but BLT Direct have offered them a lifeline in the form of their new Enlite economy LEDs, which have been specifically designed to lower emissions, consume less energy and, most important, save money.
After George Osborne announced a new range of cuts and tax breaks that have left many people in the UK hurriedly calculating their own personal budgets, the lighting supplier have launched this new economy brand to offer them a low-cost lighting alternative that will help save money on their bills. The range of Enlite LEDs, which start at £5.99 for a 6.5-watt bulb, can offer dramatic savings of over £100 per bulb over the course of their long life span, and if installed around the home, will certainly ease the strain that many people feel on their bank balances in 2014.
Steven Ellwood, Managing Director of BLT Direct, says, 'The launch of the new Enlite range on the BLT site has come at the right time for many people, who are wondering where this weeks Budget has left them in terms of their own finances. For those who are worried about paying bills, these light bulbs are the ideal way to reduce the outgoing cost of illuminating a home, whilst simultaneously doing their bit for the environment by lowering emissions. Our Enlite range currently boasts a variety of different bulbs of different wattages and colour temperatures, and we look forward to extending the range in the future and giving our clients even more choice when it comes to energy-saving lighting solutions.'
The Enlite range comes in a choice of GLS or GU10 bulbs, which are already compatible with many fittings and fixtures throughout the home. Their considerable life span of up to 30,000 hours means that they will remain a stalwart in the home for many years, which also reduces the amount of money that homeowners need to spend on replacing light bulbs. All of the bulbs are 35-watt or 40-watt alternatives, which means that consumers can replace their energy-guzzling incandescent bulbs with these dazzling new models and watch as their energy bills fall over the coming months.
The brand new Enlite range has launched in a quarter that has seen BLT Direct catapulted to the very top of the lighting food chain, with top brands flocking to their site to be featured. Duracell, Varilight and Aurora, among others, all have lighting ranges which are now available on the site, giving those searching for a lighting solution the most varied range to choose from on the web.