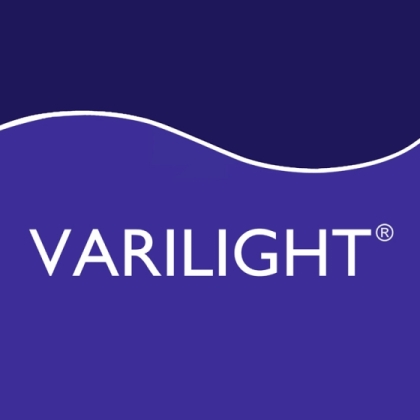 BLT Direct are renowned for being the go-to destination for high-quality brands in the lighting industry, and their credentials have just been enhanced even further with the launch of the Varilight range of dimmer switches, which are compatible with a selection of LED light bulbs available on site.
The Varilight dimmer switches are recognised across the lighting industry for their outstanding performance levels, combined with long predicted life-spans and affordable prices. There are four new categories of Varilight dimmer available from BLT Direct - V-Dim, V-Plus, V-Pro and V-Pro Eclique, which all come in a range of finishes with special features for each one. With the addition of this range, BLT Direct have made it easier than ever for consumers to get their lighting needs met and exceeded.
Steven Ellwood, Managing Director of BLT Direct, says, \We are thrilled to announce the launch of our Varilight dimmer switches, which add yet another brand to our selection at BLT. We are always striving to add new products to our range, to offer our clients the most comprehensive array of lighting solutions available anywhere on the web, and the addition of these new dimmers is another step in the right direction for us, and for our clients.
The four different types of dimmer offer four very different applications. V-Dim standard dimmers are the ones which will be suitable for many people that still use older light bulbs – they bear the standard for all Varilight dimmable switches. V-Plus dimmers are more suited to mains lighting and dimmable electronic transformers, while V-Pro dimmers offer superior technology to deliver the best possible dimming performance - ideal for commercial applications like restaurants and hotels, where mood lighting is essential. Lastly, the V-Pro and Eclique dimmers are similar to the V-Plus dimmers, but with a 10W minimum load, making them suitable for low-energy lighting like the many dimmable LED light bulbs that are available.
Dimmable light bulbs are incredibly popular in both commercial and domestic settings, for their ability to create cool, ambient lighting with just the twist of a wall-mounted dial. They help both homes and businesses to conserve energy and reduce carbon footprints by altering their light settings to correspond with their activities, because lights don\t always need to be blasting at full brightness, and they can help to reduce energy bills, especially when using LED light bulbs that are dimmable.