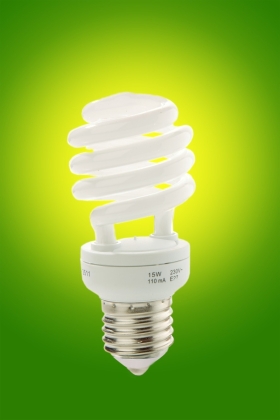 Often regarded as one of lifes free pleasures, star-gazing in the 21st century is becoming a thing of the past, partly down to the introduction of poorly designed and badly aimed light fittings that are denying those with a keen interest in the night sky, the chance to see the constellations.
Now BLT Direct, one of the leading providers of energy saving light bulbs, halogen light bulbs and mercury lamps, are launching their very own guide to minimising the effects of light pollution andwhat is causing this all too common problem.
Also referred to as 'sky glow in some circles, light pollution is the lighting up of the night sky, which is most commonly caused by artificial lighting.
A Spokesman for BLT Direct, the light bulb specialists, said, Most of the upward light projected into the night sky comes from the design of many modern light fittings, this is because they allow a significant amount of light to be emitted above the horizontal so that it is projected into the sky instead of at the ground.
Causing damage to the environment due to the waste of energy, diminishing the chance to view the night sky in all its glory, responsible for damaging effects on wildlife and having an effect on human health and safety, light pollution is something that we should all actively work to reduce.
Over-lighting is a huge cause of these negative effects, so it is essential that you switch to more energy efficient bulbs, such as LED lightbulbs, that will reduce both your impact on the environment and your monthly energy bill.
BLT Direct now stock a huge range of low energy light bulbs. These long life light bulbs can help to reduce running costs with an extended lamp life of up to 15,000 hours, and now available in many different sizes and styles, there really is no reason to neglect both the planet and your wallet. About BLT Direct: BLT Direct are an online supplier of lighting solutions. They provide a wide range of lighting products, as well as light fittings and lamp disposal services, and are committed to offering energy efficient solutions to meet a wide range of home and business lighting needs.