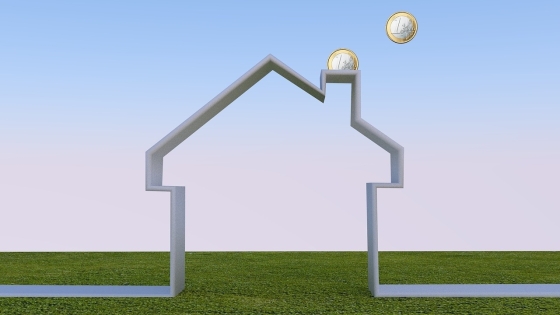 New research revealed by the Department of Energy and Climate Change (DECC) has found that making energy-saving home improvements such as fitting LED light bulbs or insulating a loft can increase a propertys value by an average of 14%. In some parts of England, conforming with so-called green initiatives could raise the value of a property by as much as 38%; great news for those who are looking to renovate and sell in the coming months.
Steven Ellwood, Managing Director of BLT Direct, which supplies energy-saving lighting alternatives to a range of domestic and commercial clients, says, The statistics show that it is worth investing in eco-friendly alternatives, and that the initial outlay will pay off in the long run. People are willing to pay more upfront for their homes if they come readily equipped to save them money on energy bills, so for those who are looking to sell in the near future, making some energy-saving innovations will help to bump up the asking price of their property.
Solar energy is one of the most popular ways for people selling their homes to increase the potential value of their property. A mains-free solar lighting kit allows homeowners to harness their own energy and generate electricity to illuminate the homes, with no added energy costs or running fees. The initial cost of the kits, which start at around £50 from BLT Direct, is made back within just a few months, as the kits deliver instant energy savings and virtually no running costs.
Basic energy-saving light bulbs are also a great way to increase the eco-friendly credentials of a property and bump up its value in the long-term. From standard-shaped energy-saving GLS bulbs to the more advanced LED models which offer premium performance at incredibly low running costs, there are a great range of choices for every room in the house.
GLS bulbs are often shaped just like their halogen predecessors, so they can be easily implemented around the home, whilst additions such as LED downlights and under-cupboard fittings can offer great feature lighting that doesn\t cost a fortune to maintain. These types of installation dont only offer high savings, they also look great and offer the house a great aesthetic, making the value leap for two reasons. Dimmable LED bulbs are also a great cost-saving solution, as they allow homeowners not only to create great mood lighting, but also to tailor exactly how much electricity they use. Dimming the lights in the early evening and brightening them up later at night allows for constant control over illumination in living areas and bedrooms, and means lower energy bills for both the current homeowners and the people who take residence at the property in the future.