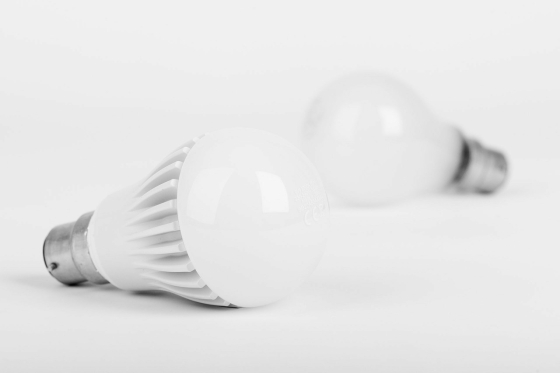 BLT Direct, one of the UK's foremost lighting solution specialists, are always looking for customer feedback and seeking ways to expand and improve their range of light bulbs. Adding new products to their ranges is vital, and with new technologies constantly being researched and manufactured, hitting the shelves at an ever increasing rate, it is important to stay one step ahead with regards to the most cutting-edge technology. With their new range of energy efficient and affordable dimmable LED bulbs, BLT Direct is leading the way where lighting solutions are concerned.
The dimmable light bulbs available from BLT Direct work perfectly on existing incandescent dimmers or electric scene setters, with no need for any additional transformers to be installed or wiring work to be carried out. As well as being perfect for creating an inviting ambience in lounges, bedrooms and commercial settings such as hotels and restaurants, the handy bulbs are also incredibly energy efficient, with reduced rates of wasteful heat energy and a fantastic lifespan.
The brand new LED Dimmable GLS 6-Watt light bulb comes with a popular Bayonet Cap, which fits a huge variety of existing fixtures, and is considered to be a direct replacement for many of the now-outlawed 60-watt incandescent bulbs. Based on 7 hours of usage per day, this bulb can last for an astounding 25 years, and based on average electricity costs per kWh, can save customers a predicted £194.20 over the course of its considerable lifespan. The inviting and authentic daylight colour is perfect for all settings, and with an Energy Efficiency Rating of 'A', there are a multitude of reasons to invest in these technologically advanced and super-efficient bulbs.
The opal glass finish of the bulbs provides an even light coverage, no matter how dim, and unlike many energy saving light bulbs, they do not require any warm up time before dimming or turning them up to full power. The thermally managed base helps to enable great light distribution, and the bulbs have an entirely flicker free operation; they are widely considered to be a win/win for both pocket and environment.
Available from BLT Direct priced at just £14.99, these high quality bulbs will be serving homes and businesses for many years to come, whilst saving them money and helping to protect the environment. A pack of 5 is also available for £69.93, a saving of 39% on the RRP.
To find out more and order online, visit Our Website
About BLT Direct:  BLT Direct are an online supplier of lighting solutions.  They provide a wide range of lighting products, as well as light fittings and lamp disposal services, and are committed to offering energy efficient solutions to meet a wide range of home and business lighting needs.