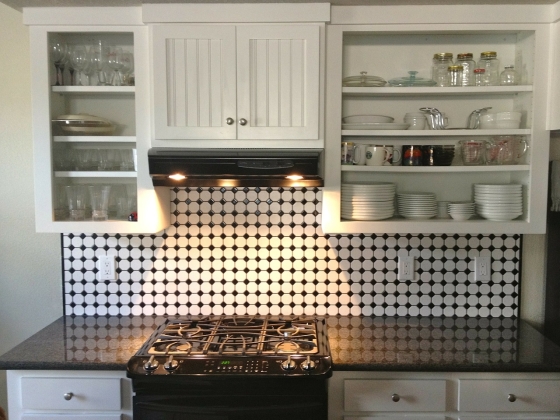 The old saying goes that the kitchen is the heart of the home but, until now it has been difficult to find lighting that reflects this cosy image. Many home owners will agree that finding just the right kind of light for a busy kitchen – and hub of the household- can be quite a task. LED bulbs have had a reputation for casting out an almost clinical blue light, which is fine when you need clear visibility for cooking and cleaning but can make actually eating and entertaining guests in the kitchen less practical.
The good news for those who have lots of summer parties planned and a full social calendar of BBQs and dinner parties to look forward to is that LED light bulbs have undergone something of a makeover. Brands like Philips have used new technology and 'tuneable lights' that are whiter than their bluish predecessors, making them a perfect match for kitchen lighting requirements. These same bulbs also work well in a bathroom or cloakroom, where white lighting can give a clean and fresh feel.
LED bulbs have increased in popularity in recent years as they have established a reputation as an energy saving light bulb. With this burgeoning demand, a range of LED lighting solutions can be mixed and matched to create the perfect kitchen lighting set up. BLT Direct, the energy saving lightbulb specialist stock hundreds of different styles of LED bulb. They have reported an increase in clients wishing to install LED bulbs and tubes in their kitchens, replacing traditional incandescent, energy-eating lights.
Gary Baker from the firm said, "We have certainly witnessed an increase in demand for products like LED fluorescent tubes and LED downlighters. Downlighters in particular are very popular with homeowners as they are available in a range of light colours giving real freedom to be creative and create a mood that befits the environment – choices of daylight and warm light for example were not possible a few years ago but now make ideal kitchen and bathroom lighting installations."
LED light bulbs have a very long life which makes them an attractive and practical prospect for difficult to reach places. They also offer as much as a 90% saving on running costs compared with incandescent lightbulb alternatives, making them a cost effective solution in busy areas such as the kitchen were lights will be on for long periods.
To find out more about LED light bulbs and to buy online, visit https://www.bltdirect.com