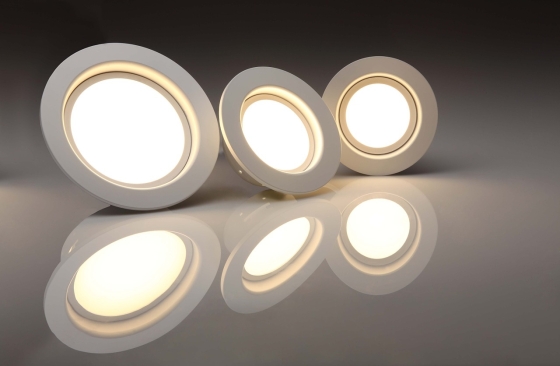 Energy-saving is at the top of the agenda for BLT Direct, with temperatures dropping and electricity bills soaring across the country. With many worried about how much it'll cost to heat and light their home over this winter, the leading lighting supplier has refreshed their range of LED MR16 light bulbs to offer a new solution to those rapidly rising bills. 
Many people already have halogen MR16 light bulbs in their homes – but these consume a lot of energy and are very expensive to use during the long winter nights. The benefits of replacing these inefficient bulbs with LEDs are undeniable – with substantial reductions in energy consumption, and therefore much lower energy bills in households across the country.
The refreshed range has a multitude of options for homeowners to choose from, from dimmable LED MR16 bulbs to halogen look-a-like bulbs – so there's something for every lighting conundrum.
Steven Ellwood, Managing Director of BLT Direct, says, "Experts predict we're in for a long and harsh winter, so naturally, many in the UK will be thinking of how they can make their homes as efficient as possible during this time. In response to this, we've refreshed our range of LED MR16 bulbs to include some of the very latest, cutting-edge models – to ensure that our customers have access to a wider range of energy-saving solutions than ever before."
The LED MR16 bulb section on the BLT Direct website is home to many of the top brands from the world of lighting – Aurora, Megaman, Prolite and Philipps, to name a few. All of them offer excellent savings: for example, the Megaman Dimmable LED MR16 8-watt bulb offers 80% savings on energy consumption. This translates to savings of as much as £252.00 over the course of the bulb's life span – incredible savings for just a single bulb! If a home installed ten of these bulbs, they'd save more than £2,500 over the course of the 50,000 hours these bulbs are predicted to last.
The bulbs also come in a multitude of models, types, wattages, shapes and colours, to ensure there's something to suit everyone. Whether BLT Direct customers are searching for a cost-effective lighting solution to make their lounge a little more cosy, or an incredibly bright light bulb that will illuminate their shop floor or office, the LED MR16 section has something to offer everyone.
For indoor use only, the incredibly versatile bulbs are fantastic for retail displays, directional lighting and domestic lighting applications.