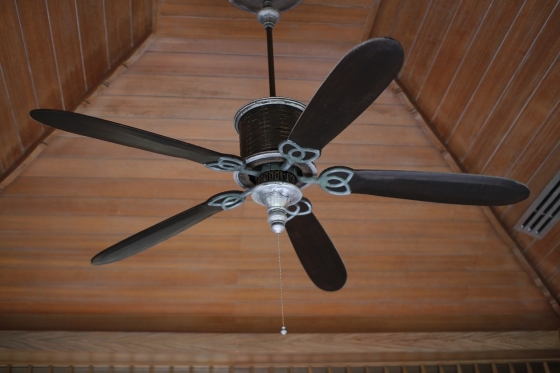 Residents of Britain were scuttling to the shade last week as temperatures soared up to 33% during what was dubbed 'the hottest day of the year'. Although sheltered from the direct sun rays, the atmosphere indoors can still remain warm, muggy and uncomfortable during periods of hot weather. Leading lighting solutions provider, BLT Direct is helping to keep the nation cool throughout the heatwave with its range of ceiling fans with lights on offer.
As well as stocking a wide selection of pendant lights with cooling blades attached, the electronical equipment distributors also have a number of desk and standing fans available, to help homes and offices feel a breeze when the temperatures start to rise.
Steven Ellwood, Managing Director of BLT Direct said, "It is a running joke that British people love to complain about the weather, but recent events have certainly justified any kind of climate related grumble! Whether you have been at home, at work or outdoors, the rising temperature levels have disrupted many daily activities, not to mention sleeping patterns at night."
Ellwood continued, "Unfortunately, in the UK we do no experience these periods of warmth as consistently as other countries overseas, so tools such as air conditioners are not readily available, nor are they cost effective. Whether installed as part of a light on the ceiling or used freestanding, an electric fan is an easy, eco-friendly way to cope with the fluctuating weather."
With prices starting at £37.50, ceiling fans with lights from BLT Direct are available in a wide range of styles options and colour choices, making them a versatile and practical investment for anyone looking to renew their pendant lights. Fans with brushed nickel blades and 100 watt halogen lighting can cater to contemporary spaces, while more decorative style fan with a brass finish, complete with tulip style lampshades to hold a candle bulb can fit in more traditional environments. Many of the ceiling fans on offer are controlled by remote, allowing for ultimate discretion over the speed of the rotation of the blades, as well as the brightness of the bulbs.