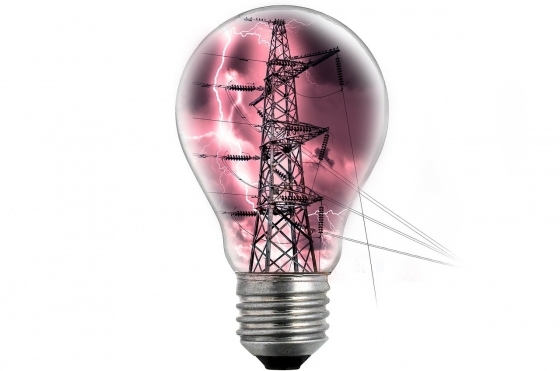 It's often said that the kitchen is the hub of the home, meaning it should be a bright and attractive place for family and friends to gather. The UK's leading online supplier of light bulbs, lamps and tubes, BLT Direct has recently expanded its kitchen lighting section, ensuring it really is at the heart of family life.
When designing or upgrading your kitchen, there are many lighting options available to you. From under cabinet to recessed lighting, the planning process for kitchen lighting isn't difficult and can turn the room into an inviting haven. Under cabinet lighting is a very popular choice and bathes countertops in light.
The lighting is very easy to install and makes use of both high and low wattage options. Energy saving bulbs can be fitted when the lighting is installed to help keep electricity costs down. In addition to under cabinet lighting, halogen dichroic MR16 light bulbs are available in different wattages and bulb angles.
These bulbs can be directed at different points and angled to light specific features in the kitchen. A kitchen is one of the largest investments in the home, meaning the appliances should also be given their time in the spotlight.
Cooker hood lighting provides a bright environment for the chef of the house and makes the food area a focus of the room. Special lamps are available for inside the oven and for other high temperature appliances.
BLT Direct stocks a range of halogen light bulbs, energy saving light bulbs and fluorescent tubes which includes, Dichroic MR16 (50mm Dia) Closed Fronted, GU10 Light Bulbs, Energy Saving GU10 Lamps and a range of under cupboard tubes.
These light bulbs and tubes have been designed specifically for use in the kitchen. For a comprehensive range of kitchen and energy saving light bulbs in a variety of styles, visit www.bltdirect.com where you can order online and benefit from special offers.
About BLT Direct BLT (Bulbs, Lamps and Tubes) Direct makes light work of buying light bulbs online in the UK and Europe. They specialise in supplying lamps, light bulbs and fluorescent tubes. Brands include Osram, GE, Sylvania, Omicron, Pro lite, Crompton, Ushio and Philips.