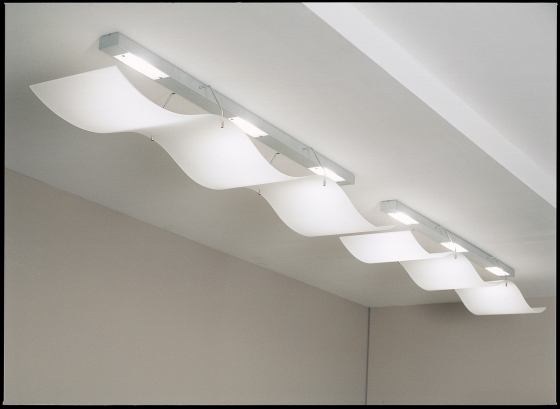 Praised for its ability to boost falling morale among a workforce and boost productivity, office lighting can be a huge factor in creating the right mood among your workers. Now BLT Direct, the leading providers of energy saving lightbulbs, low energy light bulbs and light fittings, are offering specialist advice on finding the correct light fittings.
If your day at the office ends in a headache, eye strain or fatigue, you could be forgiven for thinking that you need to have an opticians appointment or to take it easy, when in fact your office lighting could be to blame.
Many firms work to make sure that their rooms are evenly lit, but this can be one of the major causes of eye strain, as the eye is usually drawn to the lightest areas, and if an office is evenly lit, it can cause the eye to constantly shift to find the brightest spots.
Installing light fittings that create different angles of light, are the ideal option for any office, as they work to reflect the light, creating a less harsh effect of the eyes. An adjustable light source close to working areas is also a good idea, as this allows for the individual to choose which style of lighting is right for them, appealing to their individual needs.
BLT Direct, offer a huge range of light fittings ideal for a modern office space, from down lighters, able to create a relaxed atmosphere to track lighting able to create varied lighting angles.
With chrome fixings featuring between one and three spotlights, these lights are ideal for either the small or large office space and whats more they are extremely cost effective, making them the ideal solution for firms making cut backs during the current economic climate.
About BLT Direct: BLT Direct are an online supplier of lighting solutions. They provide a wide range of lighting products, as well as light fittings and lamp disposal services, and are committed to offering energy efficient solutions to meet a wide range of home and business lighting needs.