International Deliveries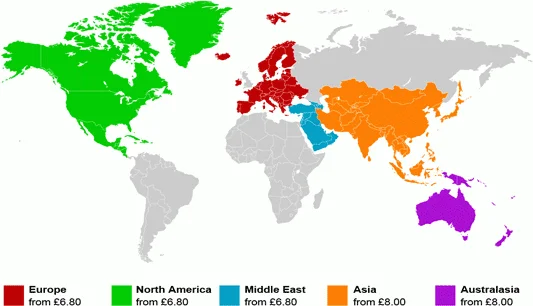 We try our hardest to provide our online customers with the most competitive shipping and handling no matter your location. Unfortunately this makes our shipping and handling calculations very complicated. If you would like to find out the shipping costs for your location please use our shipping and handling calculator built into our shopping cart. You can change your location by clicking on the "Change Location" link beneath the Shipping location within the shopping cart (pictured below).

You will then be redirected to another page where you will be able to choose the Country and Region you would like your purchase to be shipped to (pictured below). Click submit and you will be redirected back to the shopping cart where the new Shipping Charges will be displayed.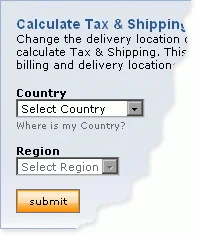 If we do not have any prices for your location you will be prompted. If this happens please call us on 01473 716418 and we will be happy to provide you with a quotation for Shipping your purchase to your chosen destination.
If you have any further queries with regard to our Shipping costs please contact us.