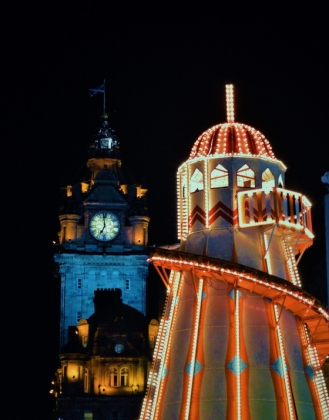 Edinburgh has become the latest major city in the UK to swap their dull sodium bulbs for bright, efficient LED light bulbs in a project that is estimated to be worth around £30m. The radical plans will bring the Scottish capitals street lights bang up to date, and will ensure that not only will the city be brightly lit, it will also save huge amounts of money for the council, who can use the funds for further investment in sustainability.
In Edinburgh at the moment, £2.97m is spent every year simply lighting the city, and it is expected that with the introduction of the efficient LED lighting solutions onto streets, in stairwells and in other public areas, will help to save almost 40% on this huge outlay. An interest-free loan has been secured for the first 6,000 street lights, but the city-wide project will likely cost fifteen times this amount and require a lot more bulbs.
Steven Ellwood, Managing Director of BLT Direct, one of the UKs leading suppliers of LED lighting solutions and energy-saving fixtures for homes and businesses, says, Edinburgh has become the latest in a long list of cities that are taking the plunge and opting to install LED lighting on their streets. The first years outlay may seem like significant figure, but the energy-saving costs over the next decade will pay for the initial investment many times over, and will offer citizens of Edinburgh more consistent, bright and efficient lighting in their public areas.
Cities, towns, villages, capitals and regions across the globe have been almost queuing up to join the list of pioneers swapping their old, conventional lighting solutions for more technologically advanced alternatives. Manchester, Hull, Gloucestershire, Lincolnshire, Sheffield, Glasgow and Plymouth are just a few of the areas that have adopted the more efficient technology, some at great initial cost; Manchesters thorough lighting revamp will cost the council £32m by the time its complete, and Birmingham, among the first to roll out a project in 2010, invested millions to install up to 95,000 street lights in the region.
With energy costs expected to rise in the coming years, it is crucial for councils and local authorities to consider taking the plunge, just like Edinburgh. Mr Ellwood of BLT Direct adds, We love to see cities adopting the highly efficient LED technology in public places, but uptake needs to increase if all cities are to be as efficient as possible before energy costs start to rise. Those installing LED lights in the coming months are well placed to reap the rewards of their investment and they save thousands in the coming years.