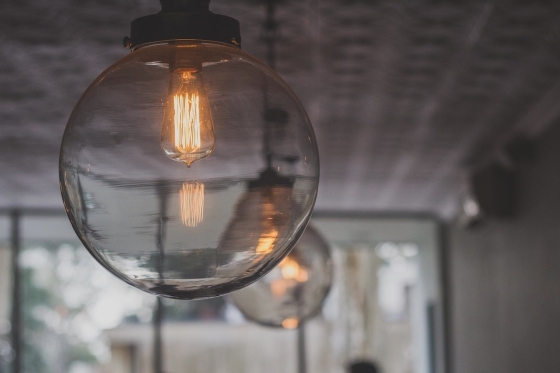 With Downton Abbey returning to our screens soon and a definite feeling of nostalgia with regards to all things interior design, BLT Direct have proved once more that they have their finger on the pulse of current and upcoming trends. Their new range of squirrel cage incandescent light bulbs are the perfect antique-style lamp for those who want to replicate Lady Marys boudoir or Sherlock Holmes' dimly lit study in their own home, and with the ability to be used with a dimmer switch, you dont need to consume masses of energy to enjoy vintage illumination.
The elegant old-style lamps feature a unique filament which has been wound in the shape of a cage inside the lamp - hence the name squirrel cage light bulbs. They are based on an original 1930s bulb design, and are perfect for those who want to turn their home into an homage to another era.
Steven Ellwood, Managing Director of BLT Direct, says, We have made a name in recent times for being at the cutting-edge of lighting technology, but we also like to supplement our range of lamps and bulbs with wonderful vintage-style lights like these. They're perfect for decorative purposes, especially for those who are really trying to create an authentic sense of decades gone by in their own home. They're also fantastic for those old world tea shops, bars, hotels or pubs that are trying to create a realistic sense of being a world away from their actual location.
The bulbs themselves have an average life of 4,000 hours - they might not be as long-lasting as their much more advanced LED and CFL cousins, but they can be used in conjunction with a dimmer switch to reduce output and prolong their life span as well as the running costs.
The lamps are also available in a range of attractive colours which allow customers to really set the mood in their home or business. Red and pink bulbs will create a delightful warm glow, while the green bulbs can add a pop of vintage colour to any room or hallway. The bulbs also come in a classic colour which means they can be used as regular lamps emitting light in that conventional 'warm white' shade.
The bulbs start at just £7.99, a snip for the many hours of attractive vintage illumination that they will bring to the home. They all have screw caps, meaning they will be compatible with a wide range of existing light fittings and fixtures, and you don't need an authentic old-world home to enjoy authentic lighting.