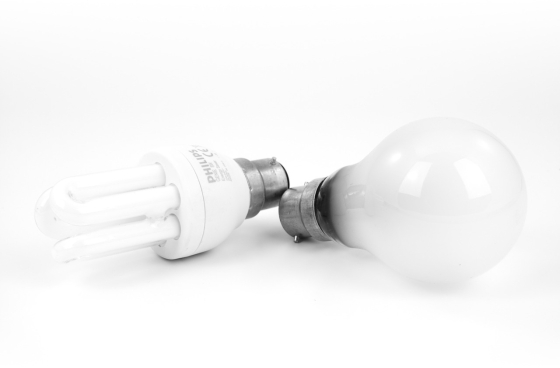 BLT Direct the online providers of energy saving lightbulbs, low energy light bulbs and light fittings are eagerly anticipating the launch of their new LED range, set to encourage energy efficiency amongst British homeowners this Spring.
Dubbed as 'The traditional light-bulbs younger, more efficient sister The LED light bulb not only provides the user with a much longer lifespan, but also a robust solution to lighting your home. A LED bulb can often lasting for anything up to 50,000 hours, and their applications are diverse. They are most commonly used to replace traditional light sources party due to their energy saving capabilities but are also beneficial in the current climate as they can cut your energy bills.
Launched this week, the new range features LED light bulbs, LED under shelf strip lights and LED colour-changing lights all suitable for the home or office environment.
Steve Ellwood, Managing Director of BLT Direct, the specialists in light bulbs and light fittings, said, Our brand new LED range is a great addition to our website, and really opened up our target market. To celebrate this launch we are also offering fee shipping on deliveries over £35 just to help make purchasing LED alternatives even more cost effective, especially given the current economic climate.
For homeowners seeking to rent out their home to prospective tenants as a way of generating some much needed disposable income, LED light bulbs may also be a godsend. Since The Energy Performance Certificate (EPC) came into force, the law now requires any new buildings or properties being built, sold or rented out, to comply with strict energy saving regulations. By purchasing energy saving lightbulbs, it could mean the difference betweenyour property being given a lower energy efficiency rating, which could mean much higher running costs in the long-term.
For more information on the new LED range available from BLT Direct please visit their website at https://www.bltdirect.com/
About BLT Direct
BLT Direct has been a leading online supplier of light bulbs, lamps and tubes in the UK and around the world since the early days of the Internet. Our website provides instant access to almost 10,000 products including Energy Saving Light Bulbs, Fluorescent Tubes, Incandescent Light Bulbs and Light Fittings.
Our exclusively online business allows us to provide our huge range of light bulb products to our customers at exceptional prices from high quality manufactures delivered to your door quickly and efficiently.