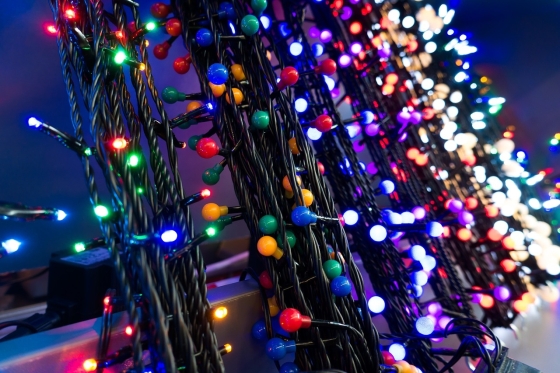 Its easy to switch your traditional energy consuming Christmas lights over to LED light alternatives, saving both energy and money, say energy saving lighting experts BLT Direct. The eco-conscious retailer has extended its energy efficiency range to include a series of festive sparklers, suitable for outdoor use and currently available for delivery before the big day.
Energy saving Christmas lights are made from LED bulbs, making them much kinder to the environment than traditional festive light bulbs. Replacing older bulbs with a newer LED set means homeowners can stick to their energy reduction commitments without sacrificing their annual outdoor lighting display. LED Lights save around 90% on running costs compared to conventional incandescent and halogen bulbs and last much longer than standard bulbs.
A company spokesman said, All year round we help homeowners to save money on their energy bills and reduce their impact on the environment by replacing their older bulbs with a more energy efficient alternative. We strongly believe that this commitment should last the whole year and have introduced our energy-efficient lighting range to our Christmas lighting section to help homeowners make the change this year.
The Christmas Solar Lights set is one of the firms best sellers. The solar powered LED lights are made up of 60 LEDs and run to two metres in length, making them perfect for decorating outdoor trees or running along fencing or guttering. The white lights can be set to twinkle or static and are controlled via a remote for the ultimate in display convenience.
Icicle shaped Christmas lights are also available with LED bulbs. The multi-action white and blue flashing lights will stand the test of time and can be reused season after season. Suitable for outdoor use only they can be combined with other outdoor lighting to make a striking festive display.
Visit the BLT Direct Website for more information on choosing energy efficient lighting for your home or workplace throughout the year or follow the firm on Twitter
About BLT Direct
BLT Direct are an online supplier of lighting solutions. They provide a wide range of lighting products, as well as light fittings and lamp disposal services, and are committed to offering energy efficient solutions to meet a wide range of home and business lighting needs.