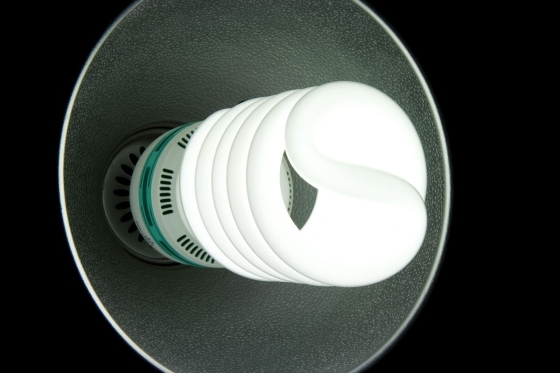 Tri-City residents were being asked to turn off and unplug all non-essential lights, fixtures and other electrical devices today, Wednesday, May 16, as part of the first ever province-wide "Turn it Off" Day to promote energy conservation.
In addition to the action of individuals, Port Coquitlam and Port Moody city halls will be turning off lights in non-public areas and shutting off non-essential equipment while restaurants around the Lower Mainland will hold candlelight dinners to help conserve electricity.
Demand for electricity is expected to grow between 25 and 45% over the next 20 years. And while B.C. produced surplus energy in the past, it now uses more electricity than it generates, according to a BC Hydro press release.
People are encouraged to do one energy-saving action every day for 30 days as part of the 30 Days of Sustainability program (April 22 to May 21), which is an annual celebration of sustainable living in Western Canada.
Here are some things people can do to cut down on their electricity use.
LIGHTING
• Turn off lights when you leave a room.
• Switch to LED Light Bulbs as they use 75% less energy and last up to eight times longer than incandescent light bulbs.
• Use dimmers with your incandescent light bulbs to extend the life of the bulb.
• Use occupancy and motion sensors with incandescent light bulbs to automatically turn lights on or off when you leave a room.
• Outside, put a motion- or light-sensing control on the lights to turn them on only when you need them.
• At Christmas, use LED lights, which use 95% less electricity and last 10 times longer than standard incandescent strings.
KITCHEN APPLIANCES
• When shopping for new appliances, look for the Energy Star label – it identifies the most energy-efficient models available.
• Run the dishwasher only with a full load of dishes and let the dishes air-dry or use the economy setting.
• Use small appliances to cook meals or barbecue outside.
• Set your refrigerator between 2 and 3 C (35 to 37 F) and freezer to -18 C (0 F).
• Keep your fridge or freezer away from heat sources.
• Have BC Hydro pick up and recycle your old, inefficient second fridge (and receive $30 for it).
SPACE HEATING
• Set your thermostat to no higher than 21 C (70 F) for heating and no lower than 26 C (78 F) for cooling. Set the heating temperature to 16 C (60 F) when you're away or asleep.
• Install a programmable thermostat, which allows you to program the temperature of the house for different times or days.
• Put on a sweater instead of turning up the thermostat.
• Draft-proof your home and reduce heat loss by 5 to 10%.
• Reduce heat loss through your home's exterior by adding insulation to floors, walls, crawl spaces, basements and attics.
• If you're renovating or building a new home, choose Energy Star-labelled windows, the most energy-efficient ones on the market.
WATER HEATING
• Use a PowerSmart shower head and save up to 15% of your home's water use.
• Use faucet aerators and save up to 40% of the water used for hand washing.
• Wrap your older electric hot water tank with an insulating blanket and save up to 9% on your water heating costs.
• Take short showers rather than baths; a five-minute shower uses about half as much water as a bath.
• Keep your electric water heater at 60 C (140 F) or your gas water heater at 55 C (130 F).
• Wash laundry with cold water whenever possible.
COMPUTER/TV
• Turn off your computer, printer and photocopiers when not in use.
• If you must leave your computer on for network applications or other purposes, turn off the monitor to reduce electricity consumption.
• Unplug any electrical equipment that is not in use as many appliances consume power even when they're turned off.
• When buying new equipment, look for the Energy Star symbol, which identifies the most energy-efficient models.
• Select a fax machine with power management capabilities and you may reduce your energy costs by almost half.
• Use stick-on labels on the first page of your fax to reduce energy use and also save paper.