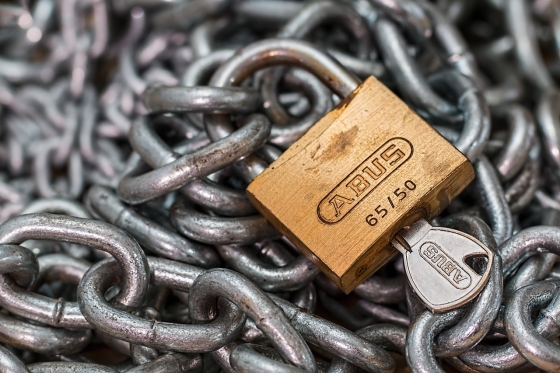 Billions of pounds will be spent online in the coming month, as busy Brits find ways to cram Christmas shopping into their schedules. But with online shopping comes the threat of viruses, identity theft and other types of fraud that have many people panicking about their internet orders. BLT Direct, one of the UK's leading providers of lighting solutions, is seeking to reassure customers that their security measures and antivirus facilities are the best in the business – so they can browse the extensive collections and place their orders with total confidence.
BLT Direct is scanned and protected by McAfee Secure – one of the most stringent security measures available for ecommerce sites. According to McAfee, BLT Direct is certified totally secure; it's contains no malware or phishing scams, it's not blacklisted by Google, it's not an attack site, nor is its security compromised in any way. Customers browsing to stock up energy-saving light bulbs or find some LED Christmas lights before December can shop safely and securely with no fear of fraud or virus.
A government report found that an estimated 51% of Brits have experienced an online crime (including fraud, identity theft, hacking, or deliberate distribution of viruses). The emotional cost of these crimes is high - half of these victims reported feeling 'violated' by the experience. Around £670m was lost nationwide to the top ten internet-enabled frauds which were reported between 1 September 2013 and 31 August 2014 – staggering stats, which are worrying to all those who shop online.
Steve Ellwood, Managing Director of BLT Direct, says, "We know that online shopping is still daunting for some people, and handing over credit card details to unverified suppliers or unprotected sites can be catastrophic. The security and confidence of our customers is of the utmost importance to us here at BLT Direct - that's why we've made every effort to ensure our site is completely protected and monitored with McAfee Secure. We want to set our customers' minds at ease and ensure they can browse our lighting range without the threat of malware or identity fraud when filling out their details. It's just one of the many things we do in order to ensure our customers have the most enjoyable, fulfilling and productive shopping experience online."
Aside from using verified sites, there are plenty of other ways in which online shoppers can protect themselves from cyber threats. McAfee themselves encourage shoppers to check the URL of the site they're using, and never click on links from spam emails that promise great deals or discounts. Don't use unsecured connections, like public Wi-Fi, and always maintain very strong passwords, which change regularly. Those particularly concerned about their safety can utilise a password manager to help them keep track and encrypt the passwords they choose for each site. Combined with the efforts made by BLT Direct online, shoppers will be able to enjoy a safe, secure and crime-free Christmas.