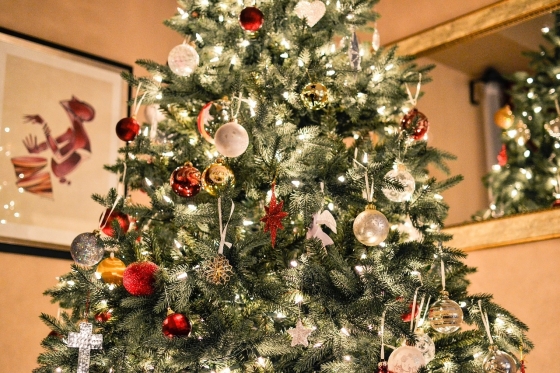 The excitement surrounding the Christmas holidays mounts up when its time to purchase the tree, fairy lights and outdoor Christmas lights to decorate the home. Light bulb and projector lamp experts BLT Direct have a selection of Christmas lights that not only light up your home, but dont bite too far into the Christmas budget.
Safety is important, and BLT Direct explains how Christmas lights can still be fun and decorative whilst being safe. Electricity expert Steven Ellwood, director of BLT Direct stresses the importance of using tested and approved Christmas lights, legitimate Christmas lights should carry the certified lab logo, and all the LED Christmas lights from BLT Direct are lab approved and carry the correct labelling If something should go wrong, a certified manufacturer will be able to fix any Christmas light issues without endangering anyone who works with and uses fairy lights.
Light bulbs dont last forever, and should a bulb blow within a stream of Christmas lights, they should be replaced immediately with a bulb of the same wattage before the lights are used again. Attempting to install a new fairy light bulb whilst they are in use is very dangerous and can have devastating effects, if several light bulbs are faulty within a line of Christmas lights, it is recommended to purchase new fairy lights as it could be a connection fault. Consumers should never use fairy lights that may have connection problems, if you suspect a connection problem with any stream of fairy lights, simply throw them away, do not attempt to fix them yourself.
Those decorating both inside and outside the house this year should also make sure that the correct type of Christmas lights are used. Christmas light packaging should clearly state whether they are for indoor or outdoor use, the outdoor Christmas lights from BLT Direct are tougher than indoor lights, and come with a longer electrical cord for convenience.
BLT Direct also stocks the innovative solar powered Christmas lights. The LED twinkle lights are controlled via a remote- making the use of these particular fair lights much safer. The innovative solar power system makes these the greener Christmas lights explains Steven During the Christmas period, electricity bills can soar and many households waste energy by not turning their Christmas lights off, the solar solution offers an energy saving alternative and a fantastic price without cutting any safety corners!.
The Christmas lights from BLT Direct can be viewed in the Online Catalogue, customers can also direct Christmas lights queries and questions to the team via customer services on 01473 559 501.
About BLT Direct: BLT Direct are an online supplier of lighting solutions.  They provide a wide range of lighting products, as well as light fittings and lamp disposal services, and are committed to offering energy efficient solutions to meet a wide range of home and business lighting needs.