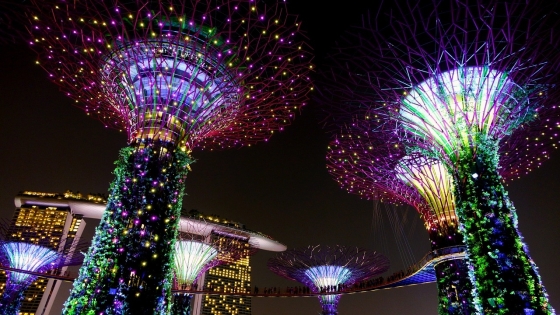 As the habitual rain ceases for a month or two at least, summer brings with it not just bags of sunshine but a return to the outdoor lifestyle. Most gardens are neglected for much of the year but a quick mow of the lawn, introduction of comfortable furniture and the selection of appropriate lighting soon spruces up even the most mistreated of patio and outdoor areas.
Garden lighting is a quick and easy way to cast the lawn and its surrounds in a pretty, flattering light extending the hours you can enjoy the fresh air and British summer with family and friends. Lamps, lanterns and wall mounted lights strategically placed around seating areas mean the space can be used for alfresco dining after dark. Electric lighting can be combined with citronella candles to keep the bugs at bay.
Leading online supplier of lamps, bulbs and tubes, BLT Direct stocks an affordable range of programmable, colour changing garden torches. The brushed steel lamps are remote controlled, allowing the user to select programmed, fixed or changing colours.
"These lamps enhance subtle moods throughout the garden," say BLT Direct. "They can be used to highlight specific architectural features and make the house more inviting to guests."
Modern garden lighting can also be used for security purposes with spotlights on driveways, around garages and gateways to help deter intruders. Security lights can be linked to sensors so they only brighten upon movement within the area.
Whether you go for security lights, spotlights or garden torches, remember to use energy saving bulbs where possible to keep electricity costs low and do your bit to reduce environmental damage.
For a comprehensive range of garden and energy saving light bulbs in a variety of styles, visit Our Website where you can order online and benefit from special offers.
About BLT Direct BLT (Bulbs, Lamps and Tubes) Direct makes light work of buying light bulbs online in the UK and Europe. They specialise in supplying lamps, light bulbs and fluorescent tubes. Brands include Osram, GE, Sylvania, Omicron, Pro lite, Crompton, Ushio and Philips.