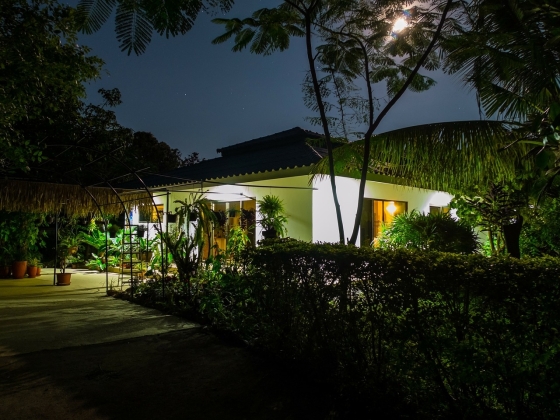 Summer is here and the UK's leading lighting supplier is helping Brits make the most of the warm weather with an extended range of outdoor lighting solutions. Designed especially for open air use, the collection is guaranteed to add style and illumination to any outside area. From inset decking LEDs, fairy light strings and garden posts to exterior wall fittings, security sensors and solar powered solutions, the newly expanded range from BLT Direct offers something for everyone.
Steven Ellwood, Managing Director of BLT Direct said, "We've updated our range of outdoor lighting solutions for the summer season with lots of great new products. There are designs to suit spaces large and small, with products for quick fixes and bigger changes."
For eco-friendly households and businesses, BLT Direct's solar powered range is intelligent and environmentally friendly. A range of different solar powered lights are now in stock, with more choices to suit a variety of applications. Shed and security sensors are great for enhancing the safety of outdoor areas, post and spotlights are perfect for lighting up pathways while solar water features make an attractive addition to any courtyard, garden or patio.
Contemporary and creative, the range of LED deck lights is an energy efficient substitute for conventional halogen fittings. The recessed globes slip seamlessly into decking to create a sleek, streamlined look. Colour temperatures include white, warm white, amber, red, blue, green and colour changing. With lamp life of up to 50,000 hours, ultra-bright output and energy savings of up to 80% they're the ideal solution for customers in search of quality, style and efficiency.
When it comes to outdoor ambience BLT Direct has customers sorted. Whether used to decorate a residential alfresco area or a stylish beer garden, a string of Everbright Solar Powered Fairy Lights will add instant atmosphere. For a unique and colourful look the range of Novelty Solar String Lights features daisies, orchards, netting, Chinese lanterns, rattan balls, bubble designs and more.
All lighting products in the outdoor range have been designed for use in open air vicinities. All materials and designs are weatherproof and capable of enduring sunshine, rain shower and everything in-between.