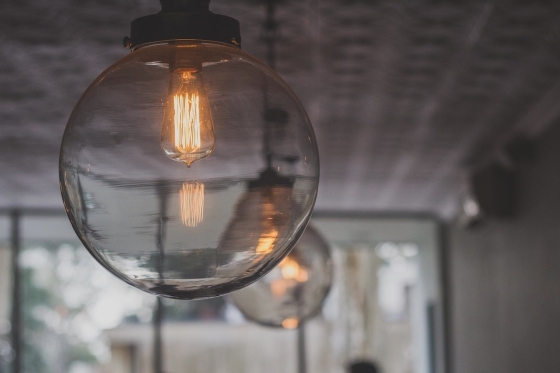 A resurgence in period dramas on the TV schedules is setting a trend for antique light bulbs, say BLT Direct, one of the country's leading lighting providers. With Downton Abbey, Call the Midwife and new BBC drama Poldark enthralling audiences across the nation, there's never been a better time to bring a bit of regency splendour into the home – and the collection of vintage light bulbs available from BLT Direct can help to create the picture-perfect look.
The 'Victoriana' look is one which is beloved by many for its elegance and indulgence – and many people which to leave no expense spared when it comes to getting the look right. Rather than installing state-of-the-art modern bulbs in an old-style interior, the advice from the experts is to opt for some of vintage-style light bulbs that are now entering the market, many of which continue the classic theme, without the high running costs. There are low-energy and LED versions of all classic lights – so it's easier than ever to replicate the perfect 'Downton' look without running up a huge electricity bill.
Steve Ellwood, Managing Director of BLT Direct says, "Households all over the country are attempting to bring a bit of elegant style into their homes by imitating the amazing grandeur of TV shows like Downton Abbey and Call the Midwife. Tired of the slick, minimal looks that are often showcases in interior magazines, many people are now turning to something a little more homely and traditional. Our comprehensive range of old fashioned light bulbs gives our customers plenty of choice as they attempt to style their homes on the TV favourites, and there are some fantastic low-energy options for those who are keeping a keen eye on their budget."
The ST64 shaped lamps are constant favourites among those looking to bring a little high-end style into their living space. The great news is that now they come in LED versions, meaning anyone hoping to inject some regency style into their home won't be faced with high energy bills. The Sylvania LED Filament 4-Watt Squirrel Cage bulb in a clear finish is a perfect example of a low-energy bulb that looks every bit as authentic and vintage as its predecessors. The 'Very Warm White' colour temperature creates a homely and comforting atmosphere, and it's estimated that the bulb will save users £64.80 in energy bills over the course of its life span!
Globe-style bulbs are also enduringly popular, and the Kosnic 4.5-Watt LED Filament Globe Lamp is a real hit with BLT Direct customers. The life span of bulbs is often a selling point, and the Kosnic lamp boasts an impressive 20,000 hour life span. This is perfect for homeowners who worry about being able to change their light bulbs – not many have housekeepers to do it for them nowadays, so it's reassuring to be able to relax and know the bulb will last for many years without so much as a flicker.