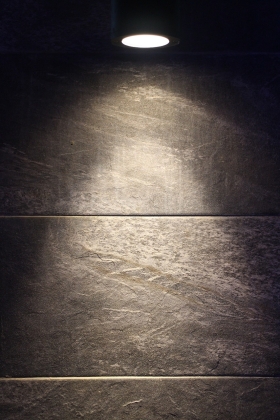 We are all aware these days of our effect on, and our responsibility towards the environment. There are now many solutions on the market that help us reduce our carbon footprint, particularly in comparison to traditional consumer products. However individuals can sometimes be hard to persuade in making the leap, as greener products can also sometimes be more ineffective products.

However this is far from the case with the

GU10 range of energy saving light bulbs. A direct replacement for high energy consuming halogen bulbs, the GU10 displays the perfect marriage of performance and efficiency. In fact, the GU10 light bulb is an extremely environmentally friendly product, providing a simple, easy but effective method of reducing your electricity usage, helping the environment, but also you, by cutting down on bills.

It's the GU10 light bulbs longevity that is perhaps most impressive, with the ability to last for 14 years with an average 10 hours a day usage. The GU10 is also extremely versatile, fitting all existing GU10 light fittings with retractable backs.

The workings behind the GU10 light bulbs include modern lamp tube technology. This features a patented cooling-tube, ensuring that the high luminosity is extremely efficient and maintained throughout the bulb's life.

GU10's are also extremely versatile and can be used in most spaces, such as kitchens, bathrooms, reception areas, lounges, offices, shop displays, conference rooms, corridors, restaurants and hotels. Using the GU10 in all your appropriate fittings can provide you with great savings in terms of your financial outlay and your carbon footprint.

GU10 light bulbs come in four different colours, Warm White, White, Cool White and Daylight from BLT Direct, allowing you to provide the exact look and lighting tone that you require. They are also available in a choice of wattages; 7w, 9w, 11w and 14 watt .

The GU10 range is one of the few products to retain such high performance whilst heavily reducing usage, in some cases up to 80%. If you would like to view the GU10 range and other light bulbs, lamps and tubes currently available from BLT Direct.

About BLT Direct:  BLT Direct are an online supplier of lighting solutions.  They provide a wide range of lighting products, as well as light fittings and lamp disposal services, and are committed to offering energy efficient solutions to meet a wide range of home and business lighting needs.