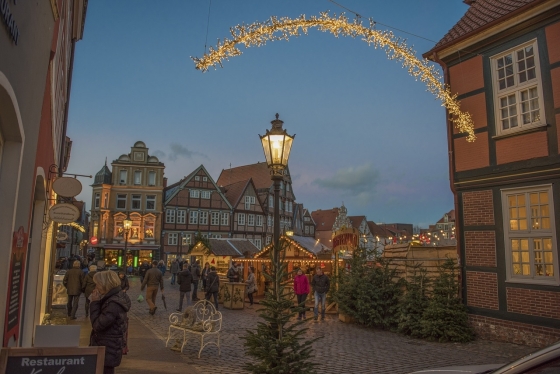 As one of the country's leading suppliers of lighting solutions for homes and businesses, BLT Direct are renowned for being ahead of the times when it comes to consumer demand - that's why they're already stocking up on their Christmas lights in preparation for the inevitable festive rush towards the end of the year.
The lighting specialists already have one of the most comprehensive collections of Christmas lights available anywhere on the web, and they have spent plenty of time this year adding to the range so that when the time comes, consumers can have their pick of the very best festive lighting solutions around. Whether your thing is vibrant coloured LED Christmas lights, or the more sedate candle arch arrangements that are perfect for tables and mantelpieces, BLT Direct have the Christmas lighting solutions that will bring festive spirit to any home or business.
Steven Ellwood, Managing Director of BLT Direct, says, "We all know one person that buys their wrapping paper in January or stocks up on Christmas cards in the days after the main event itself - they know that they can save money if they buy out of season, and if they see a great offer they will snap it up no matter what month it is. At BLT Direct, we cater directly to these people by continuously adding to our range of energy-saving Christmas lights and ensuring that we have plenty in stock. Christmas preparations might not really start for a few more months yet, but those who buy their lights a little earlier put themselves in a great position to make fantastic savings and snap up a precious Christmas commodity well ahead of time."
The lights available from BLT are diverse and varied, catering to all different tastes and styles of festive décor. Christmas fairy lights are obviously a favourite; they are strung around Christmas trees and are used to decorate the exterior of houses and businesses every December. BLT's range includes a fantastic multi-coloured selection of chasing lights, and a string of elegant white lights that give any room a festive touch. Both are LEDs, meaning they are energy-efficient and will offer a significant saving on older Christmas lights; perfect for those who are giving their decorations an overhaul this year to minimise the impact Christmas has on their energy bills.
Many people like to go that one step further when it comes to Christmas preparation - for these spreaders of goodwill, BLT Direct has a collection of energy-saving coloured light bulbs and LED flood lights that can turn any old home or business into a veritable Santa's Grotto. With flood lights starting at just £20.54, and coloured spiral bulbs just £4.99 each, there is a real cost incentive to start making early Christmas preparations.