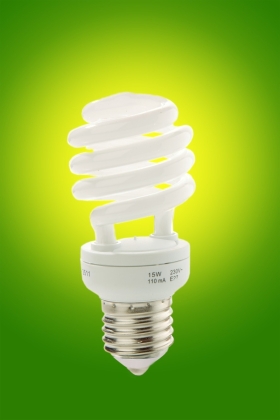 As time goes on LED technology is getting better and better! BLT Direct are a leading UK supplier of light bulbs and fluorescent tubes and our range includes standard light bulbs, energy saving light bulbs and now a wide range of LED light bulbs and fittings.
The new LED product lines features a range of high quality fittings, which are perfect for improving the look and feel of any room or garden and includes Ground Lights, Wall lights Down Lights, Fibre Optics, Spike Lights, Bollards and Strip Lighting.
Ground Lights
The ground lights have been designed with the harsh outdoor elements and general wear and tear in mind. The full range of ground lights includes IP67 and IP68 rated fittings. This ensures that the fittings are totally protected against dust and also protected against the effect of water immersion.
All ground lights are crafted from (316) marine grade stainless steel, this ensures that they can be placed outdoors in paths, decks and gardens and still look great whatever the weather. BLT are famous for the wide range of different styles that they stock and this range is no different and includes various colours including white, red, blue, green, amber and colour changing RGB lamps!
 
Wall Lights
Wall lights are becoming ever popular as times change, as the demand for small cost effective wall lamps has increased and the new range of LED wall light fittings are available in all the usual colour options, also stocked are the 'must have specialist ranges including the Mini Cube, Octo and Fan fixtures which all create dramatic lighting effects.
These wall lights are also available in specific IP ratings that include IP54, IP65, IP20 and IP68 so there is a wall light for every required application!
Down Lights
Down lights have always been popular ways of lighting kitchens and bathrooms and BLT however has taken this one step further with its new range of LEDs which feature style, function and elegance. Using the latest LED technology means that the down lights range can be used as part of a scheme as task lighting or as decorative lighting.
As all down lights are made to the highest specifications using top grade materials, you can feel at ease that these are going to last the distance wherever you decide to situate them.
Fibre Optics
Traditionally fibre optic lights have big drawbacks from big price tags to noisy fan units. However BLT has overcome this and lists an amazing fibre optic system that lights 30 strands with just one LED lamp. This system runs silently and weighs less than a standard golf ball.
Spike/Bollard Lamps
Spike/Bollard lamps are a new specialist area to BLT Direct, these fittings have been designed for garden use and offer stylish lighting and functions and we stock these fittings in a range of different styles for a modern twist on tired looking gardens and driveways.
This new range offers big impact at a small price, all these fittings are designed to the highest standards and you can be sure that it features the latest LED technology!
As a leading supplier of light bulbs, lamps and fluorescent tubes to both the domestic and business market, BLT Direct have access to around 11000 different products including LED light bulbs, metal halide lamps and incandescent light bulbs. For those buying in bulk there are even greater savings to be had.
For a comprehensive range of energy saving, specialist and LED light bulbs in a variety of styles and brands, visit Our Website