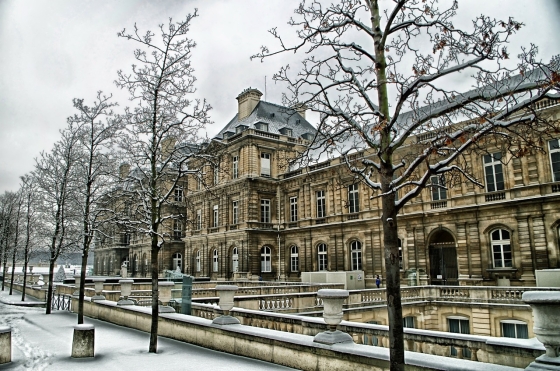 The current cold snap that Britain finds itself in may currently feel like it will never come to a close, but spring arrives in a matter of weeks; music to the ear of those who have spent hundreds of pounds heating and lighting their home over the cold winter. Rising energy prices combined with the cold snaps that have plagued Britain have seen the energy consumption and the cost of simply illuminating a living space soar in recent years. This spring, during their annual spring clean or renovation of their home, many people will decide that enough is enough; their energy bills are becoming too costly and it is becoming a real effort to light and warm their home. Many will decide that this has been their last winter of paying over the odds for the most simple of services. This will trigger a mass switch to some of the most energy-efficient lighting solutions available on the market.
One of the easiest ways to cut down energy emissions within the home, whilst simultaneously lowering energy bills, is by switching to energy-saving GU10 light bulbs. They are commonly considered to be the most effective alternative to the energy-guzzling halogen bulbs which have been a staple in many homes for years. The bases of the energy-saving GU10 bulbs fit any existing GU10 base, and the colour and wattage ranges are extensive, meaning that consumers can experiment with shades and brightness to suit their home. The most important element of these bulbs is the immediate savings that are seen. It is estimated that energy consumption is cut by up to 80% through using these bulbs, and using an 11-watt GU10 bulb will save approximately £60 in electricity bills over the entire lifespan of the unit.
GLS bulbs will also be a comforting sight to those daunted by the switch to energy-saving alternatives. Their familiar shape and the traditional Edison screw caps and bayonet bases mean that they can slot straight into the vast majority of existing fittings and integrate seamlessly within the home. In a standard halogen bulb, the cost of producing so much light is the production of heat and UV output. These GLS light bulbs help to cut wasteful heat emissions by 70%, and UV output is decreased by an incredible 90%. The bulbs are available in warm white, cool white and daylight, so they are ideal for use in family rooms such as living rooms and kitchens, and they will help to replenish the vast sums of money lost to energy suppliers this winter.
To find out more and order online, visit Our Website
About BLT Direct:  BLT Direct are an online supplier of lighting solutions.  They provide a wide range of lighting products, as well as light fittings and lamp disposal services, and are committed to offering energy efficient solutions to meet a wide range of home and business lighting needs.