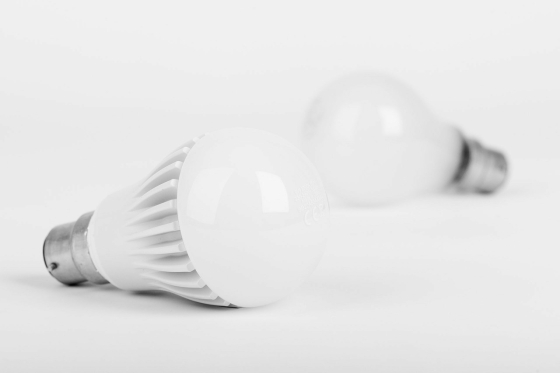 If you are looking for a great alternative to energy consuming light bulbs, LED light bulbs are the ideal solution. Light Emitting Diode bulbs can be used in a variety of places and for a range of activities. Not only do they look great, they also consume less energy than regular incandescent and halogen bulbs, helping to save the environment and lower your energy bills.
LED light bulbs can be used as spotlights, downlighters, floodlights, in studies, bathrooms kitchens, showrooms, corridors, in garages and can also be used to create atmospheric lighting and can be used for outdoor lighting, making them extremely versatile and easy to use. They have a long life, which means they are ideal used in inaccessible areas where lamps are difficult to replace.
The costs you will save on with these handy light bulbs are huge; you can save up to 90 percent on running costs. They have an average life of between 5,000 and 100,000 hours, making them extremely long lasting, so you dont have to worry about changing bulbs every few months. Many LED light bulbs can be used as direct replacements for energy saving lamps such as GU10, MR11 and MR16s. Our specialist LED lamps include LED strip lighting and other various types of individual solutions including IP68 rated spotlights.
So whether you want to create soft mood lighting or want something fancy for the garden, our range of LED light bulbs are sure to provide you with all your lighting needs.