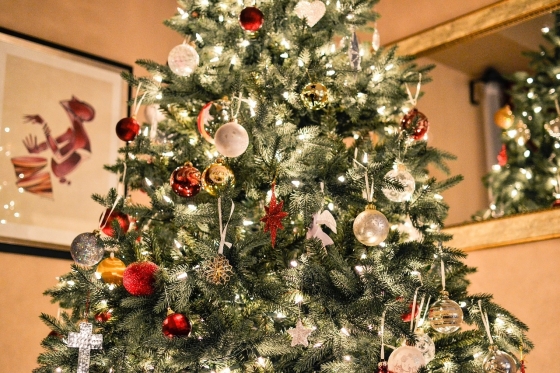 It might come as a shock to some to learn that we are now fast approaching just 60 shopping days left until Christmas 2012. Supermarkets are eschewing Halloween in favour of tinselly decorations and advent calendars, and eager neighbours up and down the country and already plotting their extravagant festive light displays. BLT Direct's huge range of Christmas lighting solutions are crafted specially for use in both the domestic and the more commercial scenario, so adding that festive touch to the home and the workplace is as simple as can be, leaving plenty of time to plan and coordinate the remaining shopping days.
One of the staples of any Christmas decoration is the
Christmas Fairy Light. Whether they are strung around a Christmas tree or hung in the window in a patterned formation, they add a sparkling edge to festive displays and bring colour and atmosphere to a family-oriented occasion. All of the fairy lights use LED bulbs, which are incredibly bright and consume much less energy than standard incandescent fairy lights that may have been used in the past, so electricity bills need not be sky high over the Christmas season. The sets of fairy lights come in packs ranging in size from 40 bulbs to 360 bulbs, so there is scope to produce an extravagant and show-stopping festive display this December.
Snowing Outdoor Icicle Lights are another favourite, mainly for outdoor displays, but these authentic-looking seasonal bulbs are also great for stringing around a reception desk or around the edges of an office to really boost the Christmas spirit in the workplace. Also using the highly-efficient LED bulbs, the icicle lights offer a number of different pulsating settings for different effects, as well as the traditional static function that is deemed so Christmassy. The lights come in sets of up to 720 bulbs, so covering large commercial spaces is not a problem, and the lights have such a long lifespan that they can be utilised for many Christmas seasons to come. Prices start at just £29.99.
Fairy lights and strands of icicles are fairly standard for many decorative displays at Christmas, but there are a few individuals, whether they're homeowners or the managers of a business, who like to really push the boat out come Christmastime. Coloured LED flood lights can be used to illuminate the outside of a home or building and really accentuate the extravagance of a huge display. Lighting up the walls with festive reds or greens can really add a special edge to a magnificent display, whether it's at a home or a business. As is now standard, the LED versions have much higher specifications than traditional halogen versions, with longer lifespans and a higher level of illumination. Prices start at just £20.54 for a static coloured light, rising to £29.99 for a colour changing flood light.
To find out more and order online, visit Our Website
About BLT Direct:  BLT Direct are an online supplier of lighting solutions.  They provide a wide range of lighting products, as well as light fittings and lamp disposal services, and are committed to offering energy efficient solutions to meet a wide range of home and business lighting needs.