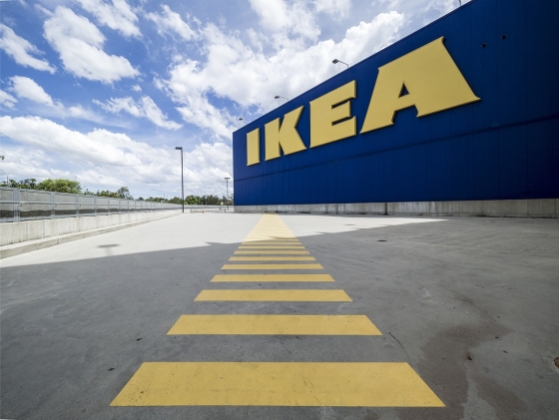 The world is focussing more heavily on climate change than ever before. And as a result, businesses are under increasing amounts of pressure to reduce their carbon footprint and make the switch to green energy resources. BLT Direct, one of the UK's premier providers of energy saving light bulbs, light fittings and lighting accessories for over 10 years, has welcomed the announcement from IKEA that it is to go 'all in' on sustainability in order to reduce its carbon footprint.
The well-known furniture retailer announced at a climate conference earlier this month that by 2020 it will run completely on renewable energy, while producing as much as it consumes by investing heavily in its own solar and wind installations in order to become entirely energy independent.
Steven Ellwood, Managing Director of BLT Direct said, "We are more conscious than ever before about our own individual impact on the environment and how to reduce our carbon footprint. However it is only more recently that companies have started looking at their green attributes – or lack thereof – and making a change for the better.
"The fact that such a large company like IKEA has pledged this push is incredible, and we hope it will create a domino effect that will run through large retailers and other organisations from here on in."
Promising that in just four years it will have a net positive impact on the environment, IKEA appears to be rebuffing the standard incremental improvements and short-term goals that companies rely on in favour of long- term goals for a comprehensive green overhaul of their business strategies. Describing the tactic as "going all in", Chief sustainability officer at IKEA, Steve Howard, is also encouraging the need for others to follow suit in order to make a significant difference sooner rather than later and not be left behind.
BLT Direct is a pioneer of eco-friendly solutions, committed to ensuring that 'green' lighting solutions are available to everyone. Stocking a huge range of LED and energy saving bulbs for both indoor and outdoor use, they have a wealth of experience working with a range of companies to reduce their carbon footprint.