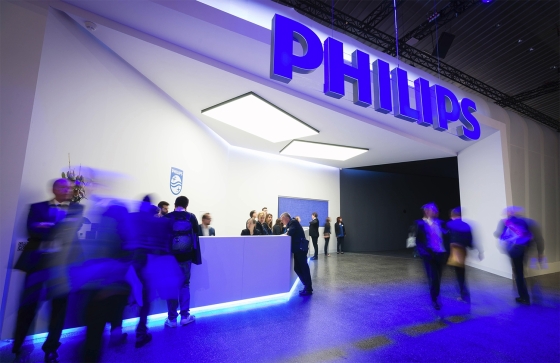 BLT Direct didn\t get their reputation as one of the country\s leading suppliers of energy-saving light bulbs for nothing - and they have proved their worth once again this month by refreshing the premier range of Philips LED light bulbs available on their comprehensive online shop. The fantastic range of retrofit solutions has undergone a revamp, with some older models replaced with more modern and up-to-date versions, ensuring that BLT Direct's customers yet again have the broadest range of choice when it comes to selecting a low-energy lighting solution.
Philips is a well-known brand name in the world of lighting, and they have built up their own reputation for quality over many years. Their LED light bulbs are renowned for reducing energy consumption and overall maintenance costs without every compromising on the light quality and ambience that is so important in homes and business nowadays.
As well as being simple to install because of their familiar bases and caps, the range of MASTER LEDs are among the most efficient bulbs on the BLT online outlet, with a payback period of less than one year if they are being used in professional applications. Hotels, bars, shops and office buildings will generally have their lights switched on for around eighteen hours per day, and the savings made by the Philips lamps will ensure that they pay for themselves within just twelve months of purchase.
Steven Ellwood, Managing Director of BLT Direct, says, The Philips range is a standout contender for one of our most efficient light bulb collections at BLT, with incredible energy savings and low consumption statistics. We have refreshed the range in order to keep up with the new developments constantly coming out of Philips HQ, and we\re confident that the range on site offers consumers the very widest range of energy-saving light bulbs in the country.
The Philips LED lights generate virtually no heat in comparison to incandescent or halogen bulbs, which means that they are highly efficient with the energy that they consume. They contain no mercury, which means they\re easy to dispose of, but with an expected life span of up to 45,000 hours for the MR16 models, there won\t be any need to recycle or dispose of the bulbs any time within the next few years. This helps businesses to keep maintenance costs down, and means that bulbs can be placed in tricky or hard-to-reach places knowing that they won\t need a replacement for a long time.
With GU10, GLS, MR16, candle LEDs and more types of bulb now within the Philips range, homes and businesses can illuminate their premises at a lower price than ever