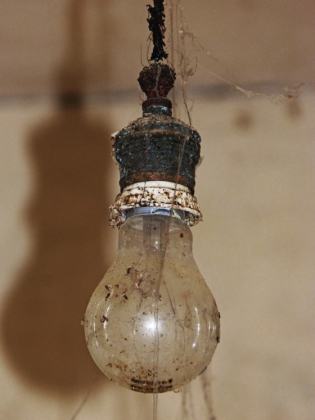 An extraordinary light bulb in Livermore, California has purportedly been continuously glowing for more than 110 years. The hand-made bulb was created in 1897 and was given to the local fire station by a businessman four years later in 1901. Only when Livermore was subject to a power cut has the bulb been dimmed, as well as the fire service's 1976 move to a new building. The bulb's low-wattage is believed to have contributed to the incredibly long life span, but nobody can quite explain how the century-old bulb has lasted quite so long.
Whilst BLT Direct, a UK provider of light bulbs and lighting solutions, cannot guarantee that any of their products will see out the century without breaking a sweat, they certainly have a fantastic range of energy-saving light bulbs that can last a lifetime. With GU10, GLS, LED lights and other more obscure types of bulb all available from BLT, there is a lighting solution for every purpose.
The low-energy GU10 bulbs are considered to be a direct substitute for the recently outlawed halogen bulbs traditionally used by many. With integrated cooling-tube technology, a high light efficiency is maintained throughout the lamp life, which can reach up to 14 years when used for 10 hours a day. BLT Direct has a great selection of these cost-effective and environmentally-friendly bulbs, from 7-watt (equivalent to 40-watt) right up to 13/14-watt (equivalent to 75-watt), and the bulbs come in a variety of colour temperatures to enhance any environment.
The LED versions of these bulbs have an even longer life span, with the LED GU10 Cluster 1.8-Watt boasting a reputed lamp life of 30,000 hours. Not only do these bulbs last longer, they also manage to save electricity along the way; for just one of these bulbs, the average saving in electricity bills over its entire life will equate to around £65. Available in a flattering warm-white shade and with an energy-efficiency rating of 'A', these bulbs are a worthy investment in the search for a long-lasting lighting solution.
GLS bulbs are also a popular alternative when searching for long-lasting illumination, and with estimated lifetime savings hitting highs of £76.80, they are surely the best value for money. The Energy Saving GLS 20-Watt light bulbs have a bayonet base, which fits thousands of existing fittings, and they greatly reduce useless heat and UV output in favour of more energy-efficiency. Using the latest breakthroughs in light output and colour rending, the bulbs ensure not only long life, but great brightness and luminosity.
To find out more and order online, visit Our Website
About BLT Direct:  BLT Direct are an online supplier of lighting solutions.  They provide a wide range of lighting products, as well as light fittings and lamp disposal services, and are committed to offering energy efficient solutions to meet a wide range of home and business lighting needs.