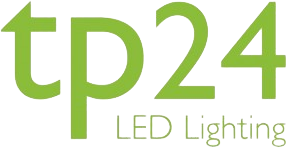 Low prices and high quality have always been top priority for BLT Direct, and they've proven their commitment to value once more with yet another range of superb light bulbs added to their range. Their TP24 range of energy-efficient light bulbs have been manufactured specifically for homes, allowing anyone with a watchful eye on their energy bills to improve the efficiency of their home quickly and easily.
The brand new range is filled with cutting-edge products from TP24. Affordable, attractive and effective, the low energy lighting solutions are being touted as the prime solution for anyone looking for high-quality illumination without the costly electricity price tag that often accompanies it.
The bulbs are LEDs – the most efficient types of bulb currently available on the market – and they come in an array of shapes, sizes, base types and wattages to ensure that all customers will be able to find the lighting solution that meets their exact needs. No drastic refits or installation of complicated new fixtures – the TP24 LED light bulbs simply slot into place where a halogen or incandescent bulb would have, providing energy savings from the very first time they're switched on.
Steven Ellwood, Managing Director of BLT Direct, says, "We have a longstanding commitment to quality here at BLT Direct – our customers have become used to having the pick of the lighting industry collated right here on our site. We've expanded our range yet again with the new TP24 bulbs, which provide stellar energy-efficiency and look just as great as many of the light bulbs homeowners will be trying to replace."
The range is expansive, with many different categories. From authentic-looking candle bulbs which are great for decorative use, to traditionally-shaped GLS light bulbs which would fit perfectly into an overhead light, the TP24 collection is a truly comprehensive range. There's even a number of more niche bulbs, including LED pygmy light bulbs and LED tubular lamps.
All of the bulbs boast impressive credentials when it comes to life span, wattage and efficiency. The tp24 LED 4-Watt Golfball Light Bulb, for example, has a life span of around 15,000 hours, an instant start-up time and an energy-efficiency rating of A+. The bulb needs just 4-watts to produce beautiful Warm White light that is perfect for any living space, and the initial outlay for this bulb is just £5.09 – 38% less than the recommended retail price of £8.10.